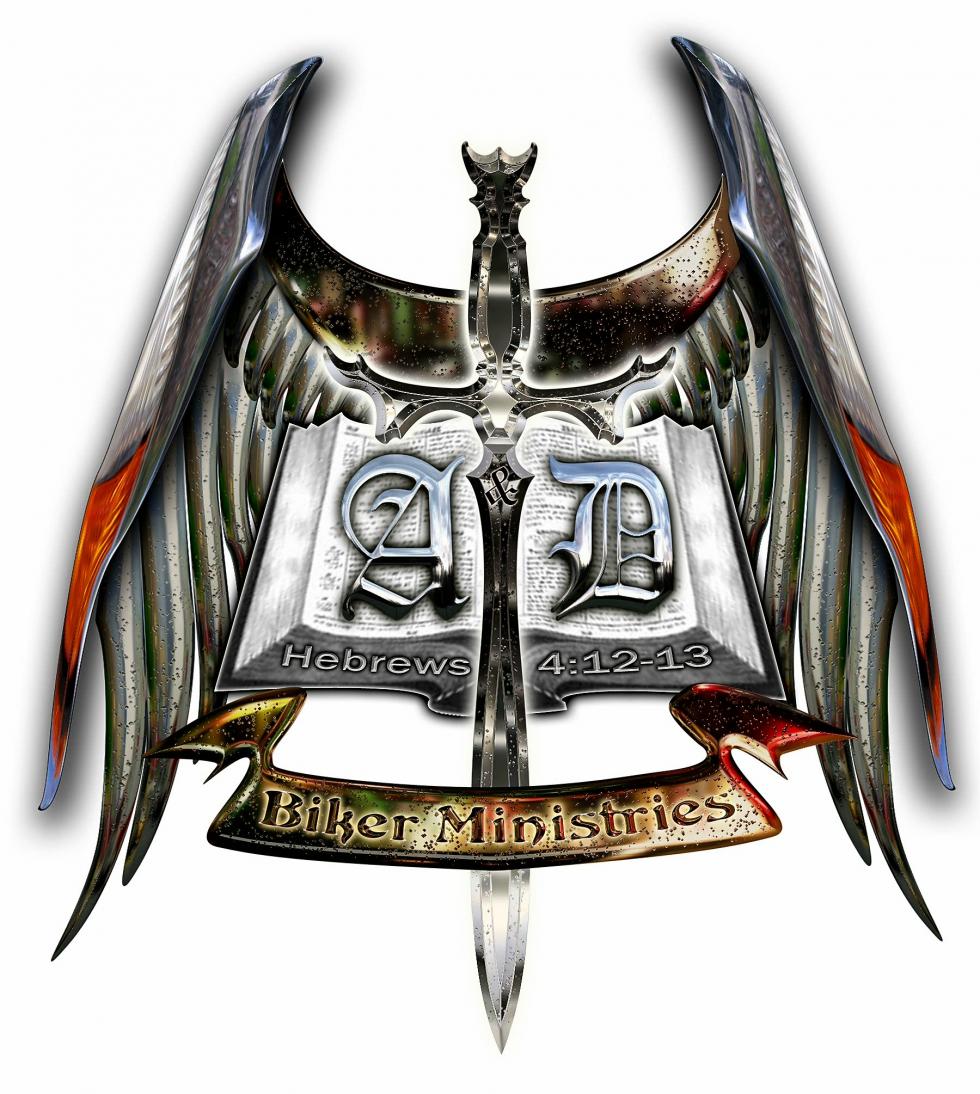 Sermons
January 16, 2021
Journey of FAITH
(Part 3)
Romans 10:17 (KJV)
So then faith comes by hearing, and hearing by the word of God.
We continue our series on faith tonight, by looking at the importance of reading God's Word.
The last couple weeks we've talked about roadblocks to our faith - like unforgiveness, gossip, talking badly about our brothers / sisters in Christ, and resentment.
Another roadblock to our faith, and God working in our lives, is us not reading God's Word. We just read in Romans 10:17 - that our faith comes by hearing (or reading) the Word of God. So, today I want to ask the question . . . "What is so important about reading the Word of God?"
I mean, we believe in Jesus, and that's all that really matters - right?
NOT REALLY.
I mean, if you don't read your Bible, I could tell you anything I wanted and you wouldn't know any better. You would have nothing to compare it with if you never read!
I could say, "Isaiah 42:26 says, 'All who are good in heart, shall receive the blessings of the Lord.'" (For those who are looking up this scripture right now, there is NO Isaiah 42:26!) But those who do not read the Bible, or do not look up the scriptures from the sermons, would never know this.
But if I was to say to you, "John 3:16 says, 'For God so loved the world that he gave his only begotten son that whosoever believes in him should not perish but have ever lasting life'" . . . most of you would know that I am speaking the truth.
WHY? Because you've probably read this scripture sometime in your life - and you recognize it!
This is just one reason we are to read the scriptures. But let's see why the Bible tells us to read the scriptures.
Psalm 33:6
By the word of the LORD were the heavens made, their starry host by the breath of his mouth.
So, is this saying that there is POWER in the Word of God? YES! God also tells us . . .
Psalm 89:34
I will not violate my covenant or alter what my lips have uttered.
Now that's integrity! God is a God of his Word.
We can have faith that what God says . . . he will do! We can also know that he will not change what he has said!
The Word of God is powerful, and full of integrity. God's Word is the eternal truth.
John 8:31-32
31 To the Jews who had believed him, Jesus said, "If you hold to my teaching, you are really my disciples. 32 Then you will know the truth, and the truth will set you free."
TRUTH = Jesus (God's Word made flesh) & God's Word (the Bible). So, Who is the truth?
John 14:6
Jesus said, "I am the way and the truth and the life.
No one comes to the Father except through me."
Jesus is the Word made flesh . . .
John 1:14
The Word became flesh and made his dwelling among us. We have seen his glory, the glory of the One and Only, who came from the Father, full of grace and truth.
God's words / Jesus' words are recorded through the inspiration of the Holy Spirit in this book, the Holy Bible.
It is not just a history book, although there is history in here. It is not just a story book about the prophets and Jesus, although there are stories in here. It's not just a book about prophecies and what the future will be like, although it's all in here.
This book, is the living, power-filled words which have come from the mouth of God - through the Holy Spirit - pen to papyrus, spirit to word, the mind and heart of God's plan to redeem humankind and repair what was lost because of our sin.
This book is a record of the beginning of our time, straight through to the end of our time!
God is the Alpha and the Omega, the beginning and the end of all that is . . . all that was . . . and all that will ever be.
This book is our key to a relationship with GOD!
This book is where we get both knowledge and understanding, so that we can weather the storms in our lives and spiritually grow up in Jesus. This book holds the mysteries of life and death, the understanding of the ages that are past and that are yet to come.
This book is your passport to the hereafter - faith comes by hearing the word of God. Read it, study it, take it in! The words of the Lord need to fill your heart, flow from your mouth, and be seen in your work - as the Holy Spirit makes your faith ALIVE!
James 2:17
Faith without works is dead.
Be alive in the Lord; gain wisdom through his Word!
How can we obey God and serve God if we do not know what it is he expects or wants from us? He doesn't expect us to learn to seek the will of God through a complicated system of punishment and reward. (Although, if that's all he has with you because you do not read the Word of God, then he will take what he can get!)
Remember, the Word of God gives us the will of God. There's really no guess work involved in living the Christian life, if you read God's Word.
2 Timothy 2:15
Do your best to present yourself to God as one approved, a workman who does not need to be ashamed and who correctly handles the Word of truth.
You cannot handle the Word of truth if you do not know the Word of truth. And, you cannot present yourself to God as one he approves of if you cannot correctly handle the Word of truth.
We must read God's Word and allow
the Holy Spirit to give us understanding.
How vain to think we have perfect understanding of God's Word. Who can fully know the mind of God? We can never fully know or understand everything, but we can have understanding and wisdom.
Proverbs 4:4-5
4 He taught me and said, "Lay hold of my words with all your heart; keep my commands and you will live. 5 Get wisdom, get understanding; do not forget my words or swerve from them."
There is only one way for us to get wisdom and understanding . . . through reading the Word of God.
Why do some Christians have such a hard time in their lives? Because they don't read or live God's Word. They have no knowledge or understanding.
Isaiah 5:13
"Therefore my people will go into exile for lack of understanding; their men of rank will die of hunger and their masses will be parched with thirst."
They were exiled because of lack of understanding. Understanding of what? God's Word!
They will die of hunger. Remember, "Man does not live by bread alone . . . but by every word that proceeds out of the mouth of God." (Matthew 4:4)
Their masses will be parched with thirst. Thirst for what? What are they missing because of their lack of understanding? The Holy Spirit!
If you do not read the Word of God, you will lack in understanding . . . and you'll not be fed by the Word of God - which is straight from his mouth.
Does Jesus think that knowing the scriptures is important to understanding and knowledge of God?
Matthew 22:29
Jesus replied, "You are in error because you do not know the Scriptures or the power of God."
It is the scriptures, the Word of God, that we are to live by - and nothing else. Not popular opinion, not majority votes on right or wrong, and not traditions we have developed over the years.
Mark 7:13-15
13 "Thus you nullify the word of God by your tradition that you have handed down. And you do many things like that." 14 Again Jesus called the crowd to him and said, "Listen to me, everyone, and understand this. 15 Nothing outside a man can make him 'unclean' by going into him. Rather, it is what comes out of a man that makes him 'unclean.'"
You nullify the Word of God by putting anything else first.
It's what comeS out of you that makes you unclean. Because, from the overflow of your heart is what you speak. What comes out of your mouth is what you are full of in your heart. The Word of God says so!
If you fill your heart with the Word of God, by reading it, you will grow in knowledge and understanding and your faith will grow.
Jesus says this about the Word . . .
Luke 11:28
He replied, "Blessed rather are those who hear the word of God and obey it."
John 14:21
"Whoever has my commands and obeys them, he is the one who loves me. He who loves me will be loved by my Father, and I too will love him and show myself to him."
Do you love Jesus? Then read his commands and obey them!
If you love Jesus, this is what you will do. And best of all, Jesus says in this scripture that if you read his commands and obey them, the Father in heaven and Jesus will reveal their love to you! I WANT THAT! HOW ABOUT YOU?
January 9, 2021
Journey of FAITH
(Part 2)
Last week we talked about Faith and unforgiveness, and how unforgiveness can cause a roadblock and prevent God from working in your life.
We talked about how unforgiveness and gossip are sins against God, and how Jesus tells us NOT to gossip about our brothers and sisters - or we will be in danger of the fire of hell!
These sins create a roadblock . . . preventing God from answering our prayers and working in our lives.
Today, let's discuss true forgiveness and how important it is for spiritual growth AND church health.
Mark 11:25 (NIV)
And when you stand praying, if you hold anything against anyone, forgive them, so that your Father in heaven may forgive you your sins.
Colossians 3:13 (NLT)
Make allowance for each other's faults, and forgive anyone who offends you. Remember, the Lord forgave you, so you must forgive others.
1 Peter 4:8 (NIV)
Above all, love each other deeply,
because love covers over a multitude of sins.
I believe that most congregations are made up of people who have come out of denominational churches . . . and many are still holding on to pain, and grudges against their former church.
I've heard it said! "They did me wrong" . . . "They taught false truth" . . . or whatever the gripe may be.
Even if "they" did you wrong or taught you wrong, you cannot hold a grudge - if you expect God to work through your life. Let what happened be between God and them. DON'T let yourself be cut off from the flow of God's presence by holding a grudge or speaking badly of others.
I think many churches today have problems, because people in the congregation hold grudges against each other. I mean, they sit in the congregation, thinking they've been wronged and - without realizing it, they play right into Satan's hands.
They keep the power of God from being able to move effectively among the whole body of believers because they're thinking: "I do that ministry better than he (or) she is doing it! I don't know why they picked that person; even so and so could do better."
Or, "I wish the pastor would just shut up. He's been preaching 35 minutes, and he already said the same thing three times! Why is he saying it again?"
If you're not careful, this kind of thing builds up resentment in you . . . and before you know it, you won't want to go to church.
Instead of getting upset, acting in unforgiveness, or speaking evil about someone, we should "give a good report." OK. What does that look like?
We should say, "Praise God for working in this body of believers. He knows what he is doing!"
We should go to the person and say, "If you need any help in this ministry, I'm here for you."
That's acting in love! That's the way it should be, because then the enemy of your soul will have no room to get in.
How does the devil get into churches? The same way God does . . . through the congregation!
Every time you drive onto this property, and enter these doors, you either bring God's Holy Spirit into this place, or the devil's spirit.
And it all begins with our words! Because, from the overflow of our hearts, our mouths speak!
The only way to free ourselves, is to be humble and ask forgiveness for our negative spirit and gossip. Don't wait! Don't let another day pass - for every day will give the devil one more day to work through your words and unforgiveness in your life.
The book of James has a lot to say about this. James talks about a person's wagging tongue, and he talks about having faith. And James basically says, "How can your faith work, if your tongue is always wagging?" Do you think this ever happens in your life? You know, God couldn't work in you if he wanted to, because you're tongue never stops flapping long enough for him to say anything to you!
I realized that in my life one day, while I was praying. I was doing all the talking and God was just listening and waiting for a chance to speak if I'd ever shut up!
Words are filled with something. Words are containers. They are either filled with hate, doubt, and unbelief, or they are filled with love, joy, peace, patience, kindness, faith, and goodness. Think about this - you constantly build an atmosphere with your words!
It's the same in our spiritual lives. If you are not experiencing God's power in your life, it's NOT because he's taking a nap. It's because there is something keeping God from working in your life.
Sometimes it's obvious, sometimes it's not. Some people live the way they want to, and they sin against God. It's no wonder why God doesn't work in their lives.
But, sometimes it's not obvious, even to the person themselves. Sometimes we have resentment and we don't even see it . . . or unforgiveness, or something in our lives keeping us from experiencing the fullness of God in our lives. The scriptures tell us . . .
Romans 8:38 (NLT)
I am convinced that nothing can ever separate us from God's love. Neither death nor life, neither angels nor demons, neither our fears for today nor our worries about tomorrow - not even the powers of hell can separate us from God's love.
NOTHING can separate us from God's LOVE.
However, the scriptures also tell us that there are things that can separate us from the power of God in our lives - that is - the protection, benefits and blessings that go far beyond our initial salvation.
This is why it's important for us to work together in God's love / growing together in God's Word, and gaining understanding.
In the same way, we shouldn't speak badly about others. And, we also need to be sure that we don't allow what others say about us to remain in our memory.
If you dwell on those things long enough, they WILL begin to affect you. The devil will jump on your shoulder and say, "If I were you, I'd wait for an opportunity . . . then get back at them!"
Many people have trouble like this with their jobs. They may feel they've been wronged or passed over for promotions, so they try to get even with the person whom they believed wronged them.
How can we recognize if someone Is LIVING with unforgiveness in their life?
When they see a person they've not forgiven making a mistake, they make sure the mistake is noticed by everybody. They may not say these exact words, but their message is: "Hey world, did you see what he did! Can you believe it? Everyone, look at that speck of sawdust."
That, is harboring unforgiveness to the point where you begin to sin against your fellow man - and God. When you act that way, you are attacking part of the body of Christ. How do you think Jesus feels about you attacking his body?
Luke 11:17
Jesus knew their thoughts and said to them: "Any kingdom divided against itself will be ruined, and a house divided against itself will fall."
You don't need to be a scholar to figure that one out! A&D Biker Ministries cannot stand on personal opinion or personal point of view. Our church MUST stand on the Word of God, and what Jesus Christ says is right and wrong . . . and nothing else!
Did you hear what I said? We stand on God's Word, not on popular opinion. It's wrong if God says it's wrong, and it's right if God says its right, period!
So, what if you are trying to forgive but it's difficult? The Holy Spirit will help you forgive . . . Jesus Promises!
John 14:15-17
15 "If you love me, you will obey what I command. 16 And I will ask the Father, and he will give you another Counselor to be with you forever - 17 the Spirit of truth. The world cannot accept him, because it neither sees him nor knows him. But you know him, for he lives with you and will be in you." (Jesus)
The literal word for Counselor here is COMFORTER -which means helper, intercessor, advocate, counselor, strengthener and standby.
The Holy Spirit is a helper. He is with you. If you choose to forgive and forget and to speak well of others, the Holy Spirit will help you. But until you CHOOSE to forgive, the Holy Spirit cannot help you - although he wants to! God will NOT overRide your free will.
We control what comes out of our mouth. If we didn't, God wouldn't hold us accountable for it.
It's your choice to speak faith words, and not to say anything evil. You can choose to talk about those in authority, and bad-mouth them all day long - dwelling on their bad points. But, if you dwell on these kinds of things, they will become a giant that eats you alive.
On the other hand, you can choose to talk about God and how great he is. And, you can choose to say good things about people who have wronged you. It's your choice to hold a grudge or forgive.
Jesus says love your enemies, and pray for them.
It's your choice to either speak faith words (positive speech) or speak failure words (negative speech).
When somebody wrongs me, I try to forget it; I pray to forget it; I let it go; and I pray for them. (I could give you plenty of examples of this from my life . . . but then I'd have to remember the wrongs / and talk about it all in failure words instead of faith words. Not going to happen!)
Paul says, in Galatians 5:6, that, "Faith worketh by love."
Faith works through love. So . . . if you do not have love, you do not have faith.
Love isn't bothered by trivial things. Love overlooks them. Love forgives them. Love lets them go. When you truly love somebody, you forget their failings and mistakes.
That's what the Word of God says. It says that God forgives us of our sins and he forgets them. It's as if we never had sinned.
True forgiveness is living like it never happened. That's true love: never thinking about it. If you want to be strong in faith, you've got to be strong in love and forgiveness.
Last week we read, "And when you stand praying, forgive . . ." That should be foremost in your mind, your heart, and your spirit. Because, without forgiveness it is impossible to make your faith work.
Remember - any person who has wronged you has to answer to God. And you have to answer for YOU! If you want strong faith, "forgive when you stand praying." If you don't forgive, God cannot do anything for you.
To those of you who say, "God can do anything!" I say, God cannot go contrary to his Word . . .
Mark 11:26 (NLV)
If you do not forgive them their sins, your Father in heaven will not forgive your sins.
When we forgive others their sins against us, we remove a roadblock that prevents God from working in our lives. Our faith will grow, and this church will begin to function as one body, serving the Lord and HIS purpose for us at A&D Biker Ministries.
January 2, 2021
Journey of FAITH
(Part 1)
Clara Barton was the founder of the American Red Cross. She was once reminded of a vicious deed that someone had done to her years before. But she acted as if she had never even heard of the incident. "Don't you remember it?" her friend asked. "No," Clara replied. "I distinctly remember forgetting it."
Today, let's look at what the Bible has to say about FAITH and "unforgiveness."
Mark 11:22-24 (NIV)
22 "Have faith in God," Jesus answered. 23 "I tell you the truth, if anyone says to this mountain, 'Go, throw yourself into the sea,' and does not doubt in his heart but believes that what he says will happen; it will be done for him. 24 Therefore I tell you, whatever you ask for in prayer, believe that you have received it, and it will be yours.
People get all excited when they read these three verses. Perhaps that's because these verses tell us what we can get from God, what God can do for us, and how we can use our faith to receive.
Nearly everyone stops reading with verse 24, but the principle that Jesus is trying to teach to us, starting in verse 22, is "possibility faith," and it does NOT end with verse 24!
In the next verses (25-26), Jesus makes two more statements that are vitally important for faith.
First, verse 25 . . .
Mark 11:25 (NIV)
25 "And when you stand praying, if you hold anything against anyone, forgive him, so that your Father in heaven may forgive you your sins."
Notice that Jesus ties this thought in verse 25 to verse 24, with the conjunction 'and.' Perhaps the editing should have included a comma between verses 24 and 25, instead of a period.
I think that most people stop reading at the end of verse 24 . . . and get all excited about receiving all the things that they desire.
Too many Christians live in this kind of fantasy world, saying, "I can move mountains - because Jesus said so!" Yet, they can't stop the sin in their own lives.
Notice in v. 25 that God calls holding grudges against our fellow man "sins."
This is serious! He didn't say against "our brother" - which would mean other Christians. God says, "If you hold ANYTHING against ANYONE."
In the NIV you will notice that there is no verse 26, but it jumps right to verse 27. The New Life Version includes verse 26, as follows . . .
Mark 11:26 (NLV)
If you do not forgive them their sins, your Father in heaven will not forgive your sins.
The NIV does not include verse 26 because it's not found in some of the older transcripts, and it is believed to have been added by King James himself. But, if you look at Matthew 6:15 (NIV), you find the same verse.
Matthew 6:15 (NIV)
But if you do not forgive men their sins, your Father will not forgive your sins.
SO, it IS a sin to hold grudges against people. Some people say, "Well, I can forgive, but I'll never forget what they've done to me."
That's not forgiving!
Mark 11:25 in The Amplified Bible reads this way, "And whenever you stand praying, if you have anything against anyone, forgive him and let it drop."
Have they killed you? Have they hung you on a cross? They did that to Jesus! And he said, "Father, forgive them, because they don't understand what they are doing."
When did Jesus say that?
Jesus said that while they were STILL doing it! He didn't wait for them to stop, or until he wasn't mad anymore. Jesus didn't say, "Father forgive them, but let's not forget what they are doing." He just said, "Father, forgive them."
When somebody says something about us that we don't like, we say, "I'm not going to let them get away with that!" Or, "They're not going to make me look like a fool and get away with it!"
Then, out of the other side of our mouth, we say, "Oh, thank God, I'm believing that God will meet all of my needs." How can God meet our needs when we're not living in line with God's Word?
Look again at what it says in verse 26 (that is Matthew 6:15) . . .
"But if you do not forgive men their sins, your Father will not forgive your sins."
Since grudges are a sin against God, how can you sin against God and expect God to answer your prayers?
Does God love us anyway, when we hold a grudge against someone? Absolutely!
But, we CANNOT live in sin and claim God's kingdom on earth! Notice . . . LIVE IN SIN. This is not the same as committing a sin.
Romans 3:23
for all have sinned and fall short of the glory of God
If I am living in a way that is sinful to God, or have unrepented sin in my heart, I am LIVING in sin. That is, I am continuing to do what I know is wrong!
If I sin, and repent from it, which means to STOP DOING IT (literally to go in the opposite direction), then I have committed a sin but I am no longer living in it - because I have repented, confessed it to God, stop doing it, and left it all in his hands.
So, we all have sinned . . . but we are NOT all living in sin. And, unrepented sin - when held on to - will grow!
Any sin that you hold on to WILL grow and become stronger. No sin ever just goes away!
That's why those who are living in sin are in bondage. But Christ came to free us! And this happens through our faith - repenting and confessing to the Lord.
So, every Christian has a measure of faith, and every Christian can make that faith grow . . . by feeding it on God's Word!
Romans 10:17 (NKJV)
Faith comes by hearing and hearing by the word of God.
This God kind of faith is in the heart, not the head. But, it cannot work where there is unforgiveness.
I don't think we teach these truths often enough. We want to live the way we want to live, and enjoy everything the way we want to enjoy it. But the reality is, it's sometimes difficult for us to come in line with the real truth of God's Word!
Church, IT'S TIME to wake up!
You need balance for your spiritual being just like you do for your physical being. If we indulge ourselves on just the feel good stuff in the scriptures, it would be like only eating candy, ice cream and junk food!
Now that sounds good, and you might start off big and strong. But after a while, I guarantee you would become bloated, weak and wasted.
The same is true with the Word of God. If you don't get balance, you will become imbalanced. And we know what happens to spiritually imbalanced people. They develop weaknesses in an area of their life that hasn't been developed or built up by the Word of God, because it wasn't fun or it didn't feel good to hear or learn!
Where do you think the devil will attack spiritually imbalanced christians?
He's not going to attack us where we are strong in the Word. He's going to attack us where we are the weakest; where we lack understanding; where we don't feed ourself in the word of God. The devil will attack you where your faith is already weak!
To effectively bring the fruit(s) of the Holy Spirit into the world, as Christians, read the scriptures! This will grow our faith and fill our hearts with God's Word - which will build up our understanding, so that we don't have underdeveloped areas in our spiritual lives that make us vulnerable to the devil.
As a Christian, you are one of God's chosen people! In fact, Colossians 3:12 calls you "holy and dearly loved by God!"
We are members of one body . . . the body of Christ! Aren't you thankful? Through our faith in Jesus Christ, the scriptures tell us to live in God's perfect love and in unity with each other!
Without unity we will not grow, we will not act as one body, and we will not live according to God's will and purpose . . . for A&D Biker Ministries.
Forgive others, just as God has forgiven you! Exercise your faith, every day, in the new year of 2021. The scripture (the Word of God) tells us to do so. And God the Father, through Jesus his Son, will grow your faith - through the Holy Spirit within you!
Mark 11:22 (NIV)
"Have faith in God," Jesus answered.
December 26, 2020
THE CHRISTMAS STORY
Luke 2:1-16 (NIV)
1 In those days Caesar Augustus issued a decree that a census should be taken of the entire Roman world. 2 (This was the first census that took place while Quirinius was governor of Syria.) 3 And everyone went to their own town to register. 4 So Joseph also went up from the town of Nazareth in Galilee to Judea, to Bethlehem the town of David, because he belonged to the house and line of David. 5 He went there to register with Mary, who was pledged to be married to him and was expecting a child. 6 While they were there, the time came for the baby to be born, 7 and she gave birth to her firstborn, a son. She wrapped him in cloths and placed him in a manger, because there was no guest room available for them. 8 And there were shepherds living out in the fields nearby, keeping watch over their flocks at night. 9 An angel of the Lord appeared to them, and the glory of the Lord shone around them, and they were terrified. 10 But the angel said to them, "Do not be afraid. I bring you good news that will cause great joy for all the people. 11 Today in the town of David a Savior has been born to you; he is the Messiah, the Lord. 12 This will be a sign to you: You will find a baby wrapped in cloths and lying in a manger." 13 Suddenly a great company of the heavenly host appeared with the angel, praising God and saying, 14 "Glory to God in the highest heaven, and on earth peace to those on whom his favor rests." 15 When the angels had left them and gone into heaven, the shepherds said to one another, "Let's go to Bethlehem and see this thing that has happened, which the Lord has told us about." 16 So they hurried off and found Mary and Joseph, and the baby, who was lying in the manger.
'TWAS THE DAY AFTER CHRISTMAS
Luke 2:17-20 (NIV)
17 When they had seen him, they spread the word concerning what had been told them about this child, 18 and all who heard it were amazed at what the shepherds said to them. 19 But Mary treasured up all these things and pondered them in her heart. 20 The shepherds returned, glorifying and praising God for all the things they had heard and seen, which were just as they had been told.
In its most literal sense, these verses describe the various responses of people to the birth of Jesus. Now, certain activities fit certain periods of the year. For us, Christmas means mistletoe and gifts, carols and eggnog, a lighted tree and last-minute shopping!
These things are OK in themselves, but none of them (except giving gifts) has anything to do with the circumstances surrounding the birth of Christ.
The principle of celebrating the arrival of Christ in our world is certainly a good idea. But, some Christians frown on Christmas for various reasons . . . and some even oppose it altogether. The commercialization of Christmas certainly does NOT relate to the birth of Jesus. But, as bad as those things are, Christians ought to enjoy this season of the year. It would be a double-dog shame if we allowed the world to take this holiday (literally "Holy Day") away from us.
Should we celebrate Christmas? By all means!
How should we celebrate this great day? The first and most obvious answer is this: You should celebrate Christmas by becoming a Christian! That is why Jesus came to the earth - to be our Savior. And until you can call him "my Savior," you will never fully understand what Christmas is all about.
This is where Christmas should begin for all of us, receiving Jesus as our personal Savior! What should be added to this? Our text today describes four responses of those who first heard the news that Christ had been born. Each verse tells of a different response, and the four responses together tell us how to celebrate Christmas . . . not just in December, but all year long!
1. PROCLAIM
17 When they had seen him, they spread the word concerning what had been told them about this child,
Luke tells us the shepherds "spread the word." Shepherds were looked down on by society. Back then, a shepherd's testimony would NOT be trusted in a courtroom! Shepherds were considered on a par with bums and con men. And, being on the lowest rung of the economic ladder, shepherds had little or no formal education. These shepherds who heard the angels singing may well have been illiterate!
Consider this . . . on that night in Bethlehem, outside of Joseph and Mary, the only people in the world who knew Christ had been born were the shepherds. After the 400 silent years, when God did not speak through prophets, he now spoke through angels to lowly shepherds - on a remote hillside outside a tiny Judean village.
God's ways and ours are not the same. He chose to reveal the news first to the shepherds. After their initial (and understandable) fear, they responded in faith. They believed the angel / they immediately went to Bethlehem / and they found the baby Jesus. Everything was just as the angel said it would be!
What did they do then? They told everyone they met what they had seen and heard.
Would we have been that obedient? Would we have believed? Would we have gone to Bethlehem in the middle of the night? Would we have been as quick to tell the story?
The shepherds did what all Christians should do. They told others what they had seen and heard. They "spread the word" about Jesus. When you get down to it, that's all evangelism is. It's telling the GOOD NEWS about Jesus Christ to someone else. What the shepherds did, we can all do. Simply talk about Jesus. Tell who he is and what he has done for you. Share your story and then invite others to come to Christ . . . just as you did.
Good news is for sharing. That's what the shepherds did. That's what all of us are called to do. This is the first way we can all celebrate Christmas.
2. WONDER
18 and all who heard it were amazed at what the shepherds said to them.
I'm sure that "amazed" is a mild word to describe the reaction of those who heard the shepherds. The story itself would sound incredible - the part about hearing an angel choir in the middle of the night, not to mention finding the Son of God in a feeding trough. And to think that God chose lowly shepherds as the first evangelists.
There are two kinds of amazement. The first has to do with temporary fascination over an unusual turn of events. If I promised that the Chicago Bears would win the Super Bowl this year, that would provoke amazed laughter. But, impossible as that is, it would not be supernatural in the literal sense. Terrible teams occasionally get lucky and win championships. It's unusual but not miraculous.
The second kind of amazement we could call "Holy Wonder." It's a kind of awe that comes from seeing God at work in the world. Literally, all the acts of God are grounds for holy wonder, since everything he does has the stamp of the divine on it. In Genesis God created the entire universe out of nothing. He spoke and the stars flew into place. He spoke and the earth took up its orbit. He spoke and the birds and the deer and all critters began to scurry about.
God speaks and it happens. He takes a lump of dirt and makes a man. Then he takes a rib and makes a woman. Genesis chapters 1-2 are truly wonderful - that is, full of wonders on every hand.
The wonders continue to the very end of the Bible. Revelation 19 tells us that when Christ returns, he will have written on his robe and on his thigh, "King of Kings and Lord of Lords," Revelation 19:16. (It was from this text, Handel wrote his magnificent "Hallelujah Chorus.")
Christmas is indeed a cause for holy wonder. How can it be that God became a man? How can a King be born in a feeding trough? How could the world ignore his coming? And what sort of God comes into the world like this?
We ought to be amazed at Christmastime! If you managed to go through this Christmas season without ever pausing to think about the wonder of it all, you missed the reason we celebrate Christmas in the first place.
3. Pondering
19 But Mary treasured up all these things and pondered them in her heart.
The word "treasured" has the idea of counting things up, almost like making a list so that you'll not forget anything. It's what you do at the end of a very busy day and you want to make sure you don't forget anything that has happened.
The word "pondered" goes deeper than 'wondering.' It means to take the events as you have laid them out in your memory, and then to go beneath the surface to try to understand what it all means, and why it happened the way it did.
Mary thought back to what happened to Zechariah and Elizabeth and the birth of John the Baptist.
She remembered what Gabriel said, and how Joseph responded when she told him she was pregnant . . . and then the dream Joseph had. She recalled the journey from Nazareth to Bethlehem, and all the events of the birth itself, including the surprise visit of the shepherds. Mary certainly had plenty to think about. No doubt she continued to wonder why God had chosen her, and I'm sure she pondered what was ahead for her newborn son.
Pondering is hard work - which is why many of us never get around to it. And yet, this is the perfect time of the year to do it! What better time than the end of December to ponder what God has been teaching you? Look back over the last 12 months and consider the ways and the works of God in your life and in the world around you.
Here is an exercise that may help you do some serious pondering before 2021 arrives:
Set aside at least an hour of uninterrupted time.
Find a quiet place. Turn off the TV, the computer, and your cell phone.
Pray and ask God to show you the things he wants you to learn.
Make a "Top Ten" list along these lines: The Top Ten things that happened in your life in 2020.
Those things can be events that happened to you personally or things that happened to others that had a major impact on you. Those things can be good or bad, victories or defeats, it doesn't matter. Make the category as broad as you like.
As you look at your list, ask God to show you what patterns are at work. What is God teaching you? What lessons seem to come up again and again? What have you learned about yourself (positively and negatively) this year?
Now focus on the Lord. What have you learned about God's character this year? Ask the Lord for insight as to where he might be leading you in the year to come.
Use all of this as the basis for some personal prayer requests as you enter 2021. I believe if you do this exercise with an open heart, God will give you insight about the past and hope for the future.
Mary pondered what God had been doing in her life. That's a helpful practice for all of us to follow!
4. Glorify
20 The shepherds returned, glorifying and praising God for all the things they had heard and seen, which were just as they had been told.
This final verse tells us that the shepherds were profoundly changed by what they had experienced. What a difference a day makes!
The day before Christ was born, they were in the fields tending their sheep. The day after he was born, they were back in the fields, once again. Only this time their hearts were filled with praise to God!
You "glorify" anything when you recognize its true value. To say that the shepherds "glorified" God means that having seen Jesus in the manger, they were overwhelmed by God's power and grace, his goodness and wisdom, and the amazing miracle of the Incarnation. They simply couldn't stop talking about what they had seen and heard.
And note where they did it. The text does not say that they glorified God in the temple - although that would have been appropriate. No, it says they "returned" to where they had been. Back to the tiring and unappreciated work of caring for sheep. That is, within 48 hours (if not much less than that) they were back where they were when the angel found them in the first place. Having seen the Baby in the manger, it was time to go back to work.
And so they did. And so must we. Christmas ends for all of us. Soon, we will take down the tree, pack away the ornaments, and either use our gifts or exchange them at the store! In a few days . . . life will pretty much return to normal.
But, will we be changed by Christmas? Or will it be business as usual in 2021? For the shepherds, life would never be the same. The work was the same but they were different. They went back with new zeal, new joy, and new love for God in their hearts!
People sometimes wish they could keep the Christmas spirit all year long. They speak of it as if the "magic" of these days comes only once a year. That depends on what "magic" you are talking about. If you mean the tree and the gifts and the mistletoe and the eggnog - that indeed comes only once a year. But, the greater
Powered by MyFlock © 2021
Banner Artwork © Copyright PRAETER DESIGN