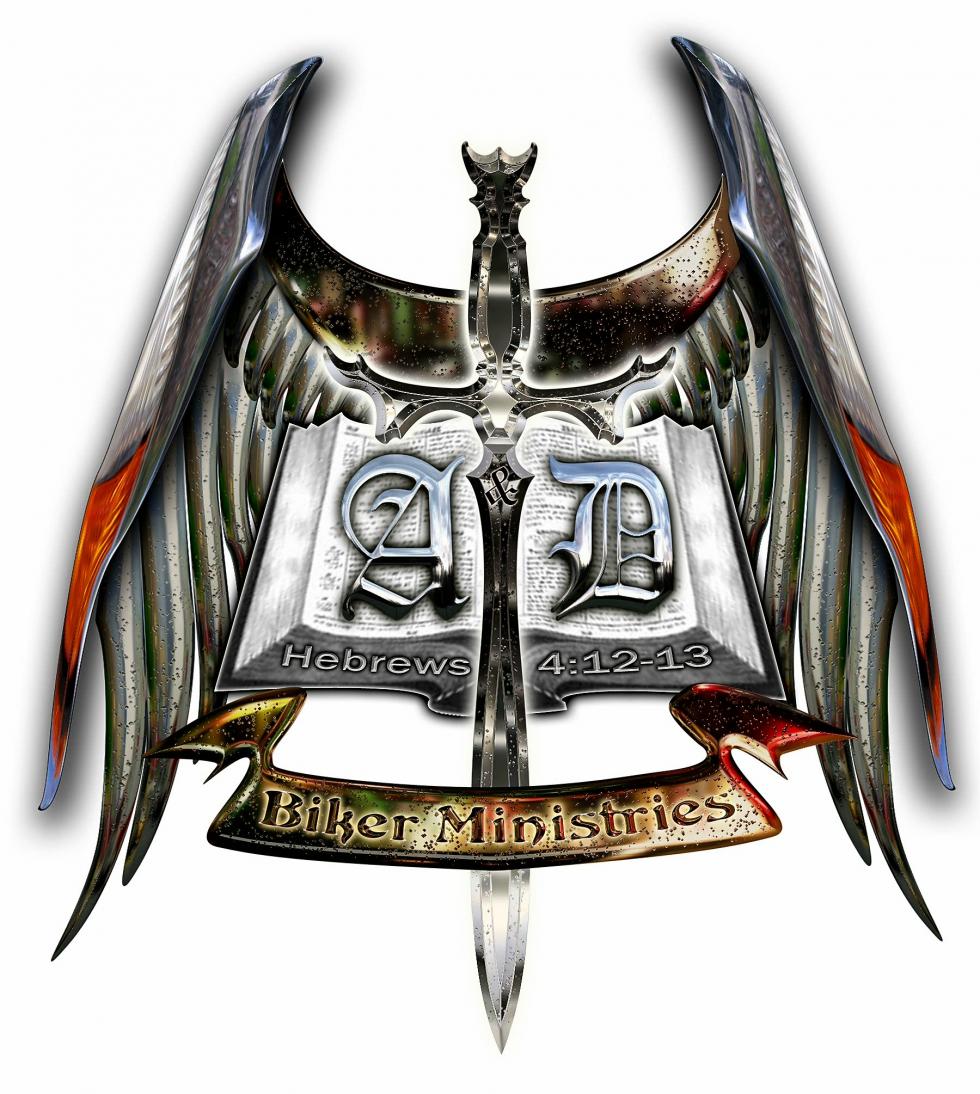 Sermons
October 5, 2019
"TIME FOR A CHANGE"
An old mountain man took a trip to the big city. For the first time in his life, he found himself standing outside an elevator. He watched as a wrinkled, old, woman went in and the doors closed behind her. A few minutes later the doors opened and a beautiful young woman came out. Amazed, the old man turned to his son and said, "Boy, go home and get your mamma so I can run her through that thing."
Don't you wish change was that easy? But, others shouldn't be the first priority that we want to change. We should look within ourselves and see the many things need to change. We struggle with anger, or addictions, or fears, or frustrations, or habits, or lust, or our attitudes, or relationships, or on and on and on! And, we often say that we want to change. We may even try to change ourselves. We say things like, "I am going to turn over a new leaf. I am going to try harder. Things will be different this time. You wait and see!" Ultimately, our best attempts at change are brief and unsuccessful. We often find ourselves right back in the ditch of our sins, exactly where we started.
I have good news for you! God's Spirit has spoken to your heart and convicted you about your need for a change. He has impressed upon your heart that your life cannot continue as it is without serious change. He has convicted you about all those ugly things in your life that bring pain into your life and into the lives of those you love. He has even allowed you to fail at your attempts to change your life on your own, because he wants you to realize that he's the only one who can truly change you.
Mark 10:46-52
46 Then Jesus and his disciples reached Jericho, and as they left town, a large crowd followed him. A blind beggar named Bartimaeus (son of Timaeus) was sitting beside the road. 47 When Bartimaeus heard that Jesus of Nazareth was nearby, he began to shout, "Jesus, Son of David, have mercy on me!" 48 "Be quiet!" many of the people warned him. But he only shouted louder, "Son of David, have mercy on me!" 49 When Jesus heard him, he stopped and said, "Tell him to come here." So they called the blind man. "Cheer up," they said. "Come on, he's calling you!" 50 Bartimaeus threw aside his coat, jumped up, and came to Jesus. 51 "What do you want me to do for you?" Jesus asked. "Rabbi," the blind man said, "I want to see!" 52 And Jesus said to him, "Go, for your faith has healed you." Instantly the man could see, and he followed Jesus down the road.
Here's a man named Bartimaeus. He was blind and he sat on the side of the road in Jericho, begging for the charity of passers-by. Bart had long ago given up hope on being able to change himself. But, that's when something wonderful happened! Jesus came to Bartimaeus' town. Blind Bartimaeus knew it was time for a change, and, he knew Jesus was the only One who could make it happen. Old Bart didn't miss his chance for change!
Jesus came to Jericho (where Bartimaeus was) . . . and today Jesus comes to Racine, or to whatever community you live in. Jesus came to Bartimaeus and he comes to you. He changed Bartimaeus' life, and he wants to change your life. Don't miss your chance to have your life radically changed today! Follow the example of Bartimaeus and trust Jesus Christ to do for you what you cannot do for yourself. Trust Jesus as your Lord and Savior and he WILL transform your life. Do what Bartimaeus did:
1. Desire Change
Bartimaeus wanted to see. He had never seen a sunrise. He'd never seen beautiful flowers and leaves changing color in the fall. He had never seen the sweet and innocent face of a baby. He had never seen a river, stars, or the faces of his own loved ones. Bartimaeus lived in a blacked-out world, empty of color and beauty. No wonder, when Jesus asked him what he wanted, that he replied, "I want to see!" (v. 51)
You know what? There is blindness far worse than physical blindness. It is spiritual blindness. You may have 20/20 eyesight and still be spiritually blind. Helen Keller was once asked, "Isn't it terrible to be blind?" She replied, "Better to be blind and see with your heart than to have two good eyes and see nothing."
2 Corinthians 4:4 (NLT)
Satan, who is the god of this world, has blinded the minds of those who don't believe. They are unable to see the glorious light of the Good News. They don't understand this message about the glory of Christ, who is the exact likeness of God.
Spiritual blindness prevents us from seeing how serious sin is. It blinds you to how brief life is. It blinds you to the fact that it is appointed for man to die once . . . and afterwards stand before God in judgment. It blinds you to the reality of Hell. Spiritual blindness prevents us from seeing Jesus, the Savior, who alone can save us from sin's penalty. Bartimaeus had a blindness because of some physical defect. Spiritual blindness is rooted in the work of the Devil, Satan, who does not want you to see the truth of the Gospel of Jesus Christ.
Satan wants you to believe that Jesus is just another man. A good man, perhaps even the best man who ever lived, but just a man - nonetheless. The Devil has blinded the eyes of those who do not believe that Jesus is God's Son.
Bartimaeus was blind, but he didn't want to stay that way. He desired a change in his life! You know what? Not everyone wants to change. There are people who enjoy their misery . . . like Oscar the Grouch on Sesame Street. These people actually like living in the garbage can of sin and misery . . . year after year, wallowing in sin.
I've found that most people do not desire real change, until they reach rock bottom. I'm sure there were others in the city that day who needed healing, but they had not come to a point of desperation where Jesus was their only hope. Bartimaeus HAD reached the point where he knew Jesus was his only hope. It was now or never! It was Jesus or no one!
Have you come to that point where Jesus is your only hope of ever being in a right relationship with God, and of ever having purpose and peace in your life? Have you come to the place where you are tired of groping around for direction and happiness in life? Do you desire a different life than what you're now living? My prayer is that you will be like Bartimaeus and desire change. But don't stop there.
DO what Bartimaeus did . . .
2. Stop Procrastinating
46 Then Jesus and his disciples reached Jericho, and as they left town, a large crowd followed him. A blind beggar named Bartimaeus (son of Timaeus) was sitting beside the road.
I had R. Kent Hughes as a professor in one of my Doctor of Ministry classes. I love how he describes this scene in his book, Jesus, Servant and Savior:
As he sat there, just like so many days before, he listened to the city come to life - first a donkey loaded with melons for market, after that several women chatting as they bore pitchers toward the well, then the clomp of camels' hooves, and the aroma of fish borne along to market. Soon Jericho was humming, and the blind man was intoning his beggar's cry.
Suddenly Bartimaeus tensed and lifted his head, for his blind sensitive ears heard the hubbub of a great crowd approaching. First came young boys running before the crowd with shrill cries, then more people hurrying past the gate talking excitedly. Bartimaeus, brushed by a robe, reached out and asked what was happening. The passerby, pulling his robe away, called back, "Jesus of Nazareth - the one who heals the lame and lepers and blind - the one some are saying is the Messiah - is passing by!"
Everyone had been talking about this man's exploits and words. Bartimaeus had perhaps even heard a first-person testimony from someone who had heard him and had seen his miracles. Bartimaeus had been doing a lot of thinking, and now he made up his mind. This must be the Messiah, and now he is coming. His heart began to pound, and he was trembling, though the warm sun was standing high.
Bartimaeus could have stayed silent and hopeless. He could have procrastinated. He could have thought to himself, "I'm just a poor blind beggar. Why would Jesus pay any attention to me?" I don't know if he thought that, but WE sometimes do. You know, we believe that God is too busy or too holy to care about someone like me. Perhaps Bartimaeus thought that the crowd following Jesus was so large that he could never get Jesus' attention. I don't know if he thought that way or not, but we sometimes do. You know, we think that God has the world and the universe to run and he has like 6 or 7 billion people on planet earth to worry about. So, why would he take notice of me? Why would he hear and answer my prayers? Bartimaeus could have decided to wait for a better time to approach Jesus. The crowds were large, Jesus was busy, and he was only passing through. He could have waited for a better time - when Jesus came back through their town.
If Bartimaeus had procrastinated, he would have missed his opportunity to be healed. WHY?
Jesus was going up to Jerusalem to die on the cross. He would not pass this way again! Procrastination would have meant doom for Bartimaeus.
We humans are professional procrastinators! We always have a reason why today is not a good day to do something. You know, "I CAN'T, BECAUSE . . ." Procrastination is the Devil's tool to keep us from the only One who can truly change us, and heal us, and give us a new life.
The time for change is when God has convicted us that we need to change! It's time for each of us to stop procrastinating and to do what we know is right. For some of you, that may mean you need to ask someone to forgive you today - for some hurt that you have caused. Don't delay! For some of you, that may mean you need to turn some area of your life over to Jesus so that he can change you. He is able to heal your hurts, habits, and hang-ups. Give it to him - TODAY! For others of you, that means you need to stop procrastinating . . . you need to ask Jesus to be your Lord and Savior!
The time wasn't optimal for Bartimaeus, but, he didn't delay. He knew Jesus was passing by at that very moment and he did not want to miss out on the power of God!
Do what Bartimaeus did. Stop procrastinating and cry out to Jesus!
3. Don't worry about what people will say
To be like Bartimaeus, you must desire change, stop procrastinating, and you must not worry about what other people will say.
47 When Bartimaeus heard that Jesus of Nazareth was nearby, he began to shout, "Jesus, Son of David, have mercy on me!" 48 "Be quiet!" many of the people warned him. But he only shouted louder, "Son of David, have mercy on me!"
Bartimaeus did not care what other people thought. He needed Jesus, and he would not let the opinions or the opposition of others stand in his way. As he cried out to Jesus, the people around him began to warn him to be quiet. The Greek word translated, "warn" means to rebuke with an implication of a threat! They were saying, "You better shut it . . . or else!" But, Bart continued to shout, "Son of David, have mercy on me." He did not care what people thought of him! He would not be shamed into silence. He would not be quieted with intimidation. It's so sad when people are handcuffed by peer pressure / when they care more about what others think than what God thinks.
People cannot save you. People cannot change you. Jesus is our only Hope.
Do what Bartimaeus did. Desire change, stop procrastinating, don't worry about what other people think, and . . .
4. Cry out to Jesus in faith
47 When Bartimaeus heard that Jesus of Nazareth was nearby, he began to shout, "Jesus, Son of David, have mercy on me!" 48 "Be quiet!" many of the people yelled at him. But he only shouted louder, "Son of David, have mercy on me!"
Bartimaeus had no eyesight, but he had keen insight! He knew who Jesus was. He called him, "Jesus, Son of David." Bartimaeus had faith that Jesus was the long awaited Messiah who could bring healing and hope, not merely to the nation, but to his life personally. He was convinced that God himself was passing by and he was NOT going to miss the moment. He did not sit quietly thinking, "I wish the crowd wasn't so big. I think I will wait until another time to call on Jesus to heal me." NO! He knew Jesus was the only One who could help him. He had heard about Jesus' power to heal and change others, and, he was convinced that Jesus could do the same for him.
Jesus is also passing OUR way today. I beg you; do not miss this opportunity to encounter the One who can change your life!
He can forgive you of your sin. He can make you right with our holy God. He can give you eternal life. Cry out to him in faith, and trust him to save you today. Trust him to come into your life to make you the person he wants you to be.
No one can cry out to Jesus in faith for you. You must do it yourself. I would believe on Christ for you, if I could. But, YOU must be the one to call on him!
Notice just what happens . . . when Jesus hears Bartimaeus' cry of faith:
49 When Jesus heard him, he stopped and said, "Tell him to come here." So they called the blind man. "Cheer up," they said. "Come on, he's calling you!"
Get the picture? Jesus was on a mission. He had set his face toward Jerusalem, where he would die on the cross for the sins of the world. He had the weight of the world on his shoulders. Yet, the cry of faith from the lips of a blind beggar stopped the Lord in his tracks! Jesus stopped and stood still!
YOU can have Jesus' undivided attention, too - if you will only call out to him today in faith. Think about this: Our faith stops Jesus in His tracks!
That fickle crowd was just telling Bartimaeus to be quiet, or else . . . now look at them!
They all act like they have his best interests at heart. "Oh Bart, great news! Get up, Jesus is calling you!! I told you to be patient. Here, let me help you up. Have I ever told you how much I like you, Bart old buddy?"
Sadly, churches and Christians can be like the crowd was in their reaction to Bartimaeus' cries. Churches can view lost people who need Jesus (those who are spiritually blind) as obstacles to our activities. We may see the lost as interruptions to our time with Jesus. We don't really care about the lost if we are inconvenienced, or if we don't get what we want, or if we have to put aside our desires - in order to bring a lost soul to the Savior. We can forget that the lost are the very reason Jesus came in the first place! Instead of pushing the lost aside we should be telling everyone we meet, "Cheer up! Come one, Jesus is calling you! He calls you to turn from your sin and place your faith in him!"
Look at how Bartimaeus responds when he hears that Jesus is calling for him:
50 Bartimaeus threw aside his coat, jumped up, and came to Jesus.
He threw aside his coat . . . which he had probably spread out in front of himself to catch any coins tossed his way. His once pitiful & pathetic activity has now given way - to a new purpose-full activity!
51 "What do you want me to do for you?" Jesus asked. "Rabbi," the blind man said, "I want to see!" 52 And Jesus said to him, "Go, for your faith has healed you." Instantly the man could see, and he followed Jesus down the road.
Many in the crowd had marginalized Bartimaeus, but Jesus treated Bartimaeus like a man. "What do you want me to do for you?," Jesus wanted Bartimaeus to admit his need and to ask for help!
OUR need for salvation is obvious, but Jesus wants us to admit it. He is not going to force himself into your life. The Bible says:
Romans 10:13 (NLT)
"For 'Everyone who calls on the name of the Lord will be saved.'"
Just as Jesus answered Bartimaeus' prayer he will answer yours. Desire change, stop procrastinating, don't worry about what people will say, and cry out to Jesus in faith and He will save you. That is what Jesus did for Bart. But, what did Bartimaeus do once he had his eyesight?
52 And Jesus said to him, "Go, for your faith has healed you." Instantly the man could see, and he followed Jesus down the road.
WE MUST DO WHAT BARTIMAEUS DID . . .
5. Follow Jesus from now on
We first met Bartimaeus sitting by the roadside, blind, and begging. The last time we see him, he is a disciple of Jesus, on the road . . . the road that lead to the Cross! That is what it means to be a disciple of Jesus Christ. Being a disciple is not getting what you want from Jesus, so you can later abandon him and his Church and go your own way and do your own thing. Discipleship is about following Jesus for the rest of your life.
It's time for A change. We all have some changes that we need to make. Will you call out to Jesus today? Say, "Lord, change my attitude. Change my temper. Lord have mercy on me. Lord I need your power to change my life."
Some of you need to call out on him and ask him to save you from the penalty of sin that you deserve. Ask him to show you mercy and forgiveness. Desire change, stop procrastinating, don't worry about what people will say, and cry out to Jesus in faith and he will save you. Then - follow him from now on as your Lord and Savior.
September 28, 2019
"Changed People Change People"
Alice, a church gossip and self-appointed moralist, kept sticking her nose into other people's business. No one liked her attitude and actions, but everyone was afraid to confront her.
She made a mistake, however, when she accused a new member, Fred, of being a drunk. She saw his pickup truck parked in front of the town's only bar one afternoon, and she commented to Fred, and others, that everyone seeing his truck there would know what he was doing!
Fred, a man of few words, stared at her for a moment and just walked away. He didn't try to explain, or defend, or deny. He said nothing. Later that night, Fred quietly parked his pickup in front of Alice's house.
And he left it there . . . all night!
That funny story mainly addresses the dangers of gossip, but it's also a reminder to us of the importance of appearances . . . the tensions and the truth that appearances can project.
TENSION
For the most part, the world does not judge the Church based on our doctrines, bylaws and creeds, but rather on our conduct. People aren't nearly as influenced by what we say as they are by what we do. In fact, I would go so far as to say that most people ultimately make their decision about whether the Bible is really true, and powerful, and life-changing - by observing whether or not it actually changes our lives.
TRUTH
That is the main idea we're going to find as we study Titus chapter 2 this week. Now, this chapter is so full of great practical teaching that we can't possibly cover everything in one message. So, my prayer is that you'll get this truth: Changed people change people.
In Titus chapter 2, Paul addresses both the why and the what. He covers both the purpose of living a Christ honoring life (why), and he describes the practices that are to be a part of this lifestyle (what). So, because I believe we almost always need to know the why before the what, that is where we are going to focus our attention today.
Read Titus chapter 2 and see if you can pick out the three places that Paul focuses on the WHY.
Titus 2:1-15 (NLT)
1 As for you, Titus, promote the kind of living that reflects wholesome teaching. 2 Teach the older men to exercise self-control, to be worthy of respect, and to live wisely. They must have sound faith and be filled with love and patience. 3 Similarly, teach the older women to live in a way that honors God. They must not slander others or be heavy drinkers. Instead, they should teach others what is good. 4 These older women must train the younger women to love their husbands and their children, 5 to live wisely and be pure, to work in their homes, to do good, and to be submissive to their husbands. Then they will not bring shame on the word of God. 6 In the same way, encourage the young men to live wisely. 7 And you yourself must be an example to them by doing good works of every kind. Let everything you do reflect the integrity and seriousness of your teaching. 8 Teach the truth so that your teaching can't be criticized. Then those who oppose us will be ashamed and have nothing bad to say about us. 9 Slaves must always obey their masters and do their best to please them. They must not talk back 10 or steal, but must show themselves to be entirely trustworthy and good. Then they will make the teaching about God our Savior attractive in every way. 11 For the grace of God has been revealed, bringing salvation to all people. 12 And we are instructed to turn from godless living and sinful pleasures. We should live in this evil world with wisdom, righteousness, and devotion to God, 13 while we look forward with hope to that wonderful day when the glory of our great God and Savior, Jesus Christ, will be revealed. 14 He gave his life to free us from every kind of sin, to cleanse us, and to make us his very own people, totally committed to doing good deeds. 15 You must teach these things and encourage the believers to do them. You have the authority to correct them when necessary, so don't let anyone disregard what you say.
Paul begins and ends the chapter with the same command - "teach." The idea is that Titus is to be constantly teaching the people all that is sandwiched in between verse 1 and verse 15.
And between verse 1 and verse 15, we find some very practical instruction about how to live in a way that reflects well Christ-in-us. But, as I said earlier, we're going to focus on the why and not the what today.
Do you know why it's important that we live our lives in Christ-honoring ways? Because . . .
Jesus Uses Changed People To Change People!
We live in a world where people are largely focused on self, so, when we talk about holy living we tend to think, "How is this is going to benefit me?" As Paul writes to Titus, he's not nearly as concerned about the effect of holy living on those who are already disciples of Jesus, as he is about the impact it will have on those who are NOT yet saved.
The world largely judges the validity of the Bible based on our lives and not just on our lips. People outside the Church are watching us to see if our faith in Jesus is really life changing or if we are merely paying lip service to it.
In Titus chapter 2, we find three "purpose clauses" that each help us to understand WHY God uses changed people to change people:
1. Changed people keep the Word of God from being shamed (v. 5)
5 . . . they will not bring shame on the word of God.
The word translated "shamed" in verse 5 is also translated as reviled or blasphemed. The way that Paul uses that word here makes it clear that we can blaspheme God by rejecting his Word (the Bible) and living according to our own desires and purposes. We're reminded here that the world doesn't judge the validity of God's Word based on our theology - they judge that based on our behavior! People around us determine whether the Bible is really true and powerful and life-changing based on whether it changes the lives of those who claim that it is all those things.
That is why Paul provides Titus, and us, with some standards that are to govern how people who are followers of Jesus are to live.
Paul provides standards for older men, for older women, for younger women, and for younger men. And, he provides standards for slaves (which we can apply to our workplace). He says, "This is how you are to live, because if you don't, then the Word of God will be mocked, disregarded, and dishonored - and that is a form of blasphemy."
Do you see what is at stake here? Far too often, we focus on what Christianity can do for me - and we forget the impact that holy living (or the lack of it) can have on others!
We never know when someone might be watching our lives like that.
When we live in a way that is consistent with what we find in the Bible, we keep God's Word from being shamed. And, in turn, Jesus uses changed people to lead other people to be changed in HIM.
2. Changed people silence the opposition (v. 8)
8 Teach the truth so that your teaching can't be criticized. Then those who oppose us will be ashamed and have nothing bad to say about us.
Now, living a holy life doesn't mean that our critics are all going to disappear. Jesus warned his disciples that as long as we're identified with him, and doing our best to live according to what he taught, we'll face opposition in this world.
There are a lot of people in this world who are just waiting for you or another Christian to fall, so that they can justify their unbelief.
"Will be ashamed" literally means to blush because one is so embarrassed. The idea is that someone would look foolish to bring charges against someone when there is absolutely no basis for those charges.
I recently read the story of Sherell Bates who was shopping for school supplies in a Staples store in North Carolina. While paying for the supplies, she was confronted by a store manager who suspected that she was shoplifting. The manager reported it to a nearby police officer, who then asked Ms. Bates to explain what was under her shirt.
Sherell Bates explained that she was 34 weeks pregnant, with twins . . . but the officer didn't believe her. So, she lifted her shirt just enough to expose her belly. The manager of that Staples store was not only "ashamed," he was fired - because Ms. Bates had done nothing wrong. I don't know what happened to the police officer, but at the least he had to have been embarrassed by the incident.
When we live holy lives that are consistent with God's Word, that's exactly what we do to our critics. They not only have nothing bad or evil to say about us, but they're embarrassed when their accusations are seen to have no basis or merit.
In turn, Jesus uses changed people to change people.
3. Changed people make God's Word attractive (v. 10)
10 . . . Then they will make the teaching about God our Savior attractive in every way.
Thinking back to our sermon series on the Trinity, Paul is declaring here the deity of Jesus when he calls him "God our Savior".
That's what we do, when we live holy lives that are consistent with God's Word. We make the Word of God attractive to the world that is watching. And, Paul tells us that we need to do that in everything.
Suppose that I came to one of you and began to talk about the benefits of the new diet that I had been on for the last month. I told you how good the food tasted and that I was never hungry. I didn't even have to exercise on this diet. It just magically melted away the pounds. But, as I was saying all those things, you looked at me and thought to yourself, "Man, it looks like he's actually gained 20 pounds in the last month!" You probably wouldn't be too interested in trying that diet, RIGHT?
But what if, instead, I gradually lost weight over a few months to the point it really became noticeable? And one of you came to me and said, "DOC, you look like you've lost some weight. How did you do that?" Now if I began to tell you about my diet and exercise program, you'd be more likely to pay attention - because you see evidence of change!
The same thing is true with the Gospel. If we just talk about the Gospel, but people can't see any evidence that it has actually made any difference in our lives, that isn't going to be very attractive. But, when people observe our changed / transformed lives, then that makes the Gospel attractive to others. And, when we do that, Jesus uses changed people to change people.
Changed people keep the Word of God from being shamed, they silence their opposition, and they make the Word of God attractive to others. That's why Paul gives these instructions to the Church about how they are to live. Again, we're focusing on the WHY rather than the WHAT, so we're not going to look at that part of the chapter now. However, the WHAT is important enough that I challenge you to study that part of the chapter in detail . . . and be obedient to what it says!
OK. So, what are some practical applications of the WHY's in today's message that we can take with us?
Effectively bringing the Word of God near to others requires An outward focus.
Christians who are most effective in living out the Gospel are primarily focused on how God is going to use their changed lives in the process of changing the lives of others. They are constantly evaluating how the way they live their lives is going to impact others. As a result, they avoid even the appearance of anything that might reflect poorly on Jesus and the Gospel. And guess what? Those Christians are the ones who end up with the most joy in their personal lives - even though that is not their main focus!
Effectively bringing the Word of God near to others requires both lips AND lives.
Everyone's heard the statement: Be careful how you live, because your life may be the only Bible some people ever read.
Although, I don't argue with that statement, I will suggest that it doesn't tell the whole story. Do you remember the command that Paul gave to Titus in both the first and last verses of our chapter today? "Speak . . ."
Even within the church, it wasn't enough for Titus to just be a good example for the other believers (as important as that is). He also had to be constantly speaking about God's Word, encouraging people to live in accordance with what God says . . . and rebuking them when they failed to do so.
And the same thing is true in our relationships with others. It isn't enough just to let them observe our life. We must expose them to the Gospel . . . through both our lips and our life!
Effectively bringing the Word of God near to others requires . . . HUMILITY.
The fact is that no matter how hard we work at it, our lives are not always going to match up with the Gospel. We are all sinful human beings who are not capable of living sinless lives.
So, if we do mess up there are going to be those who are ready to pounce and point out our failures. Obviously, there is a time and a place to lovingly help our brothers and sisters see the sin in their lives, and help to restore them, but I'm talking here about those outside the Church who delight in finding Christians doing things that are inconsistent with what we profess.
How we handle those situations is going to play a big part in how effective we are in bringing the kingdom of God near to those people. If we try to make excuses for our sin, or explain it, or say it's not as bad as someone else's sin - or even try to turn the tables and point out some sin in that other person's life - we are only going to drive a bigger wedge between that person and the Gospel!
But, if we're humble and we admit our sin and express sorrow over that sin and seek forgiveness from others (when that is necessary) - that's going to go a long way in making the Gospel attractive others. When we use that opportunity to explain that we are also broken sinners who have been forgiven and made right with God, not through any effort of our own, but only through the sacrificial death of Jesus on the cross, we make attractive the Gospel of Jesus Christ our Savior.
Jesus uses changed people to change people.
Do you understand what is at stake here? The eternal souls of our family members, friends, co-workers and neighbors - who have not yet placed their faith in Jesus Christ. Jesus could have chosen any method he wanted to make the Gospel a reality in their lives . . . but in his sovereign, infinite wisdom, he has entrusted that task to us!
When the life changing power of Jesus and his Word reaches into our lives and changes us from the inside out - then Jesus uses those changed lives to make the Gospel a reality in the lives of others so that he can change their lives, too. Don't you want Jesus to use you like that? I DO!
September 21, 2019
"CHANGE IS INEVITABLE . . . GROWTH IS OPTIONAL"
(A sermon series on CHANGE)
Mark 8:27-38
27 Jesus and his disciples went on to the villages around Caesarea Philippi. On the way he asked them, "Who do people say I am?" 28 They replied, "Some say John the Baptist; others say Elijah; and still others, one of the prophets." 29 "But what about you?" he asked. "Who do you say I am?" Peter answered, "You are the Messiah." 30 Jesus warned them not to tell anyone about him. 31 He then began to teach them that the Son of Man must suffer many things and be rejected by the elders, the chief priests and the teachers of the law, and that he must be killed and after three days rise again. 32 He spoke plainly about this, and Peter took him aside and began to rebuke him. 33 But when Jesus turned and looked at his disciples, he rebuked Peter. "Get behind me, Satan!" he said. "You do not have in mind the concerns of God, but merely human concerns." 34 Then he called the crowd to him along with his disciples and said: "Whoever wants to be my disciple must deny themselves and take up their cross and follow me. 35 For whoever wants to save their life will lose it, but whoever loses their life for me and for the gospel will save it. 36 What good is it for someone to gain the whole world, yet forfeit their soul? 37 Or what can anyone give in exchange for their soul? 38 If anyone is ashamed of me and my words in this adulterous and sinful generation, the Son of Man will be ashamed of them when he comes in his Father's glory with the holy angels."
Change. It's something that we all face every day, but, for the most part, we ignore it until we're smacked in the face with it. Changes we encounter in our personal lives - like struggling to get back down to a weight that we once thought we would never get up to! Getting up in the night to visit a certain room in our house more times than we used to visit it all day long! Change in our families, or work, or in society itself . . . changes that happen and are beyond our control. Change is something that we just can't get away from. And, it's not something that we should shy away from either.
Jesus spoke about change a lot, like in our scripture today. But, what we can always count on to never change is our relationship that God has with us. Let me a bit more clear. NOT our relationship that we have with God - us to him, but our relationship that God has with us - him to us. There is a difference.
So, change is inevitable . . . but growth is optional.
Of course, some change is good. Like the new hot water heater we recently had installed. Out with the worn out 30-year-old-one, and hot showers again! Progress. But some change may be a bit more challenging. And in the end, the changes we make in our relationships - whether they are with God or to those closest to us - how we go about our relationship to each of these makes a BIG difference in how we may view the world we live in, and in our final destination after our time here is up.
It's sort of like this story . . .
It was the end of time, and all Christians were standing in line waiting to get into heaven. God appeared and said, "I want all the men to form two lines. One line is for the men who were the true spiritual leaders of their households, as I directed you to be. The other line is for the men who forfeited their spiritual leadership to their wives."
Then God said, "I want all the women to report to Saint Peter."
The women all moved toward Saint Peter, and the men formed two lines.
The line of men who forfeited their God-given spiritual leadership to their wives was seemingly super long!
The line of men who were the true spiritual leaders of their household had one man in it.
God said to the first line, "You men ought to be ashamed or yourselves. I appointed you to be the Spiritual leaders of your households, and you were disobedient and have not fulfilled your purpose. Of all of you, there is only one man who obeyed me. Look at him!"
Then God turned to the one faithful man and asked, "Friend, how did you come to be in this line?"
The man replied, "My wife told me to stand here."
Someone once said, the more things change the more they stay the same. We all shy away from change / newness. Sometimes, though, we just can't ignore it. CHANGE - sometimes those around us present us with a new idea, a new life circumstance, or a new opportunity to expand our current understanding and begin to grasp and hold onto something that was, that is, bigger than we are. But, we tend to hold onto those things which have become comfortable. We like the things to be the way they were in "the good old days." We like to hold onto those old ideas and memories, because we think they're what we can count on. They're safe, and, a bit less fearful. A bit more secure.
In our scripture text from Mark, Jesus said that the uncomfortable path, the road that's filled with potholes and cliffs, is the road that we must follow!
Mark 8:34-35 (NLV)
34 Jesus called the people and His followers to Him. He said to them, "If anyone wants to be My follower, he must give up himself and his own desires. He must take up his cross and follow Me. 35 If anyone wants to keep his own life safe, he will lose it. If anyone gives up his life because of Me and because of the Good News, he will save it.
This is an invitation to follow the One who gives final rest to our own weary souls and rids our fears of all that's different. To follow Jesus requires us to go into uncomfortable zones in life and embrace the difference and insecurities that come with change.
I remember the first time I took our oldest, Stephen, to enter a building with lots of other kids his age for a class. We walked to the building, holding hands, with a look of fear on both of our faces. Fear of the unknown. Fear of what would happen next. I began to experience the very real uncertainty of how he was feeling and he would never get along without his mother or me by his side. When it was time for Steve to go in, I let go of his hand, told him I loved him, and that I'd pick him up right here after class. He said, "OK," and walked away . . . never looking back! My boy, my first born child was growing up and nothing would ever be the same again.
Change is inevitable, but growth is optional.
And then there was our only baby girl, Katie, getting ready for me to walk her down that wedding aisle. We were in the room, just prior to the start. The anticipation on her face, the look in her eyes, and the quiver in both of our voices. It was the uncertainty - not of who she was going marry in a few minutes, but the uncertainty that this new life she was walking into would be so different from what she was leaving behind. We looked at each other and began to cry. We knew - nothing would ever be the same again.
Folks, change is HARD. But, change is inevitable, and growth is optional.
Some Christians are notorious for being against any change! The result? Christianity has over 390 different denominations - from the very liturgical Roman Catholic to the very low keyed Cowboy Church. And somewhere in between all of that are the non-traditional Biker Churches. That range of difference means that a lot of change has gone on! Remember, those 390+ denominations originally came from seven regions of the Middle East, and just a handful of people who were referred to as Jesus followers. And, they met in homes!
It's said that there are only three things, three life moments, that change a person's inner core. A life or death occurrence (the birth of a new baby / the death of a loved one); a severe change in life circumstances (unfair loss - job / house fire / cancer); and / or a true religious experience.
Everything that we hold dear will generally fall into those three events. What Jesus is saying in our scripture reading today is that avoiding these events will NOT alter what will happen - just who you'll end up being after they occur. Those events will continue to disrupt our normal peaceful lives, and it's how we hold on and move forward through them that make the difference. When Peter tried to pull Jesus back and get them all to a safe space, Jesus looked at him and told him to knock it off! He "rebuked" Peter, because Peter was refusing to accept the change that was about to occur.
Rebuking is often a term used when exorcising demons. But, Matthew 16:22 goes even further than our text in Mark: Peter took Jesus aside and began to rebuke him! "Never, Lord!" he said. "This shall never happen to you!"
Peter was refusing to accept that what Jesus was about to go through was for the good of all humanity. But Jesus puts it in perspective. He says that by avoiding what was foretold, Peter was hanging on to the minute time of the here and now. Peter is trading eternity for the present.
Peter was essentially telling Jesus that what he was offering them paled in comparison to what was safe and secure here on earth. Mark 8:36 - "What good is it for someone to gain the whole world, yet forfeit their soul?
But change, the kind of change Jesus is speaking and preaching about, allows others to become members of the body of Christ / the family of God. Jesus' rebuke of Peter is a rebuke to us all . . . in our normal desire to remain in this safe space that we call our church. And, it's a rebuke of our hesitance to speak to others about what God has done in our life!
We want to remain safe. That's natural, because the world is just not a safe place. With all that's going on, we do good to just wake up each day and live through another day without harm. Peter was just trying to get Jesus to a safe space. But, he was trying to keep Jesus away from his destiny! I doubt that any of us would have done anything different if we were in Peter's shoes. After all, our own fight or flight reactions would have kicked in.
Why is it so easy to forget the words that Jesus had already spoken? So easy to run away, when we are called to walk into the line of fire? It's so easy to go along to get along. But, after all, the early Christians (or Jesus followers as they were called) gave up their lives for this Gospel . . . for this truth we're preaching, and for this guy (Jesus) who had all the answers - even to questions not even asked, yet!
Many of those disciples died on their very own crosses! So, the early Christians had every human reason to run, to take flight, to seek out their own safe spaces.
But, taking up our crosses demands that we walk into a world that's hostile to Christians and into what's right. In so many areas of the world today, you can be shunned and persecuted for following the words of Christ. Even in our free society . . . from our schools, to sports, even to employment. But, keep mind Proverbs 2:8 - "For he guards the course of the just and protects the way of his faithful ones." And, remember 2 Corinthians 4:8-9 - "We are hard pressed on every side, but not crushed; perplexed, but not in despair; persecuted, but not abandoned; struck down, but not destroyed." So, even in times of uncertainty, we CAN all live with the certainty that God's eternal relationship with us keeps us eternally safe.
So, you know what? God is telling us to remember the change and safety of his hands that's occurred in the past is here in our present! We can be safe in His family. To be a faithful follower of Jesus is to embrace the change and challenge our own safety FOR another . . . by reaching out TO the other. We should all remember what Jesus did for us on the cross and the sacrifice of God's only Son for the safety and change of you and me! But, it's so easy to forget that we're called to tell others, and to take up our own crosses, as we live out our lives - day in and day out.
It's so easy to let the world speak over the voice of Jesus that is calling out to us.
It's so, so easy.
Remember, the cost was already paid for you. Jesus has already called us all to take up our cross (in whatever way that may be) to follow him and the Good News that he's already given to us. Remember that as a Christian YOU ARE a child of God, and it's him that asks us to begin the journey down that road that allows those who are lost this world to hear his Good News. Our world is always changing, and the silence that we keep is the silence that keeps the Gospel from being heard by those who are waiting to hear it.
Will you seek out your safe place to shield yourself from the world? Will you be like the disciple Peter, at that moment in this Gospel, and go the safe and secure route? Will you follow in his footsteps, setting your mind on earthly things and the world around you? Will you really follow in the footsteps of Peter and dismiss the cross of Christ?
Or, will you deny yourself and take up that cross of Jesus? The cross that calls you to reach to your left and to your right to the people who are hungry to know they're wanted - that they are loved. Will you follow in Christ footsteps, taking the chance that what you do and say to someone else will allow them to experience what you've already experienced?
It's your choice.
Change is inevitable . . . but growth is optional!
August 31, 2019
"The Trinity AND PRAYER"
A sermon series on the Holy Trinity
Astronomer Percival Lowell who died in 1916 spent some 15 years looking at Mars and sketching what he saw as a complex network of fine lines connecting the polar caps with a number of darker areas. He maintained that that these lines were canals built by an intelligent civ
Powered by MyFlock © 2019
Banner Artwork © Copyright PRAETER DESIGN