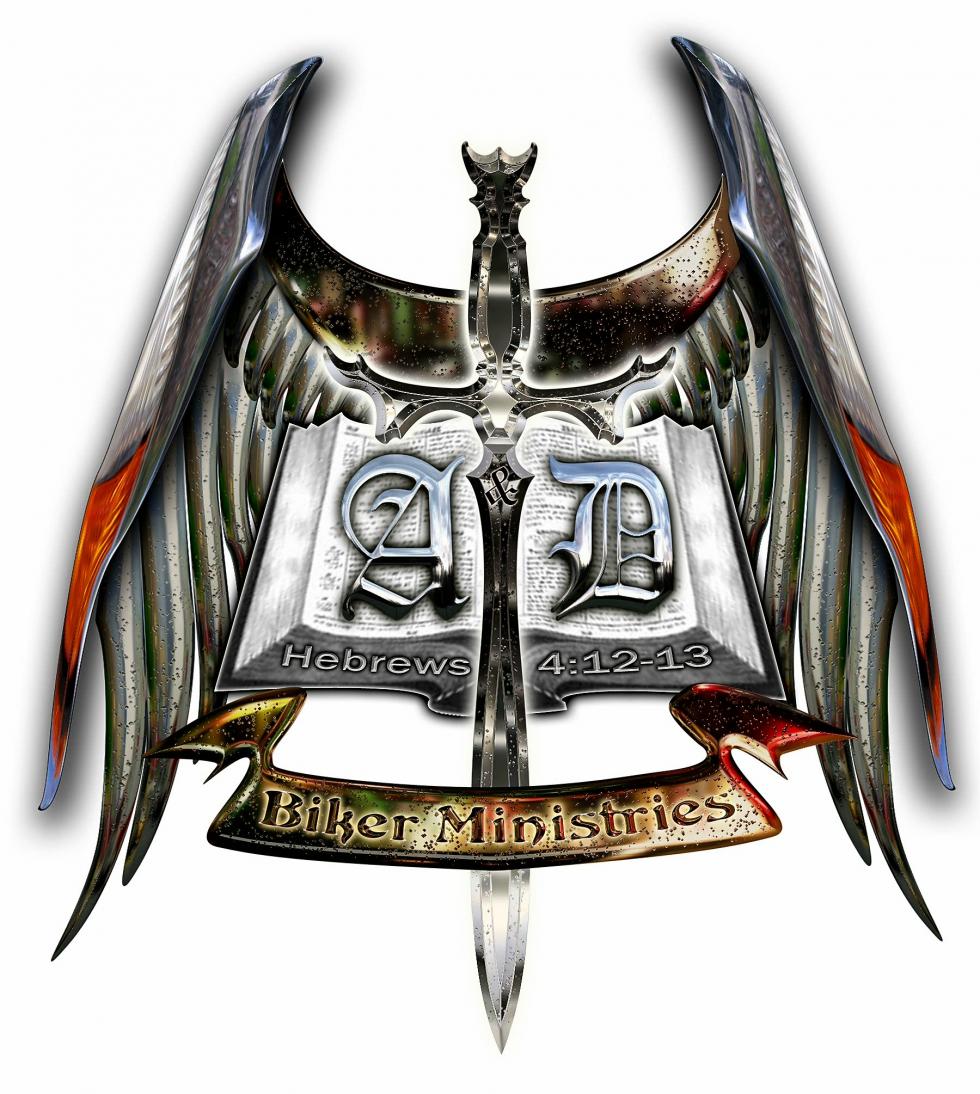 Sermons
January 7, 2019
"Re-Igniting Passion For God"
We talked a lot, in 2018, about our need to be passionate in our love for God and others. Jesus' response to a question about what the greatest commandment was, makes clear this need!
Mark 12:30-31 (NLT)
30 "Love the Lord your God with all your heart and with all your soul and with all your mind and with all your strength. 31 The second is this: Love your neighbor as yourself. There is no commandment greater than these."
So, I have to ask! How's your level of passion for Jesus, as we begin 2019? Is your passion for Jesus strong & growing? If you said "yes" . . . are you really being honest?
A young man was sent to Spain by his company to work in a new electronics plant. It was a 2-year assignment that he had accepted because it would enable him to earn enough to marry his long-time girlfriend. They wrote to each other every week. But, as the long weeks went by, she expressed fear that he'd be attracted to some European beauty.
The young man wrote back, declaring with great passion, that he was NOT paying attention to the local girls. He wrote, "I admit, that sometimes I'm tempted, but I fight it. I'm keeping myself for you."
Soon, in the mail, the young man received a package. It contained a note from his girlfriend and a harmonica. She wrote, "I'm sending this to you, so that you can learn to play it - and to have something to take your mind off the other girls."
The man replied, "Thanks for the harmonica. I'll practice it every night, and only think of you."
At the end of 2 years, the man was transferred back to his company headquarters. He took the first plane home to be reunited with his girl. Her whole family was there to meet him! As he ran forward to embrace her, she put her hand up and said, "Hold on just a minute, Johnny. Before we do any serious hugging and kissing, let me hear you play the harmonica!"
Aren't you glad that God is always passionate about his relationship with each one of us?
Maybe I should ask - Have you ever thought of God as being passionate about you?
Exodus 34:14
You must worship only the Lord, for he . . . is passionate about his relationship with you.
What is passion? Webster's Dictionary defines it as: "A great devotion and intense conviction which fuels or motivates toward compelling action."
2 Timothy 1:6
Therefore, I remind you to stir up
(fan into flame) the gift of God which is in you . . .
NOTE: Timothy didn't need a new gift. he needed to re-ignite the one that he already had!
Paul was telling Timothy to get out of his rut and his routine. He was telling Tim return to his rightful standing, as a child of God! It's like stirring up wood that is already burning, in order to make it a roaring fire. Does your spiritual fire need to be stirred up?
The apostle Paul's passion was threatened at times, but he refused to let any circumstance, challenge or crisis snuff out his passion!
2 Corinthians 1:8-10
"We were under great pressure, far beyond our ability to endure . . . In our hearts we felt the sentence of death. But this happened that we might not rely on ourselves but on God . . . On him we have set our hope . . ."
The great preacher evangelist, John Wesley, understood the pressures of life. He was a small man, weighing only around 120 pounds. But, Samuel Johnson said of Wesley, "He is always driven by God, in an intense desire to obey him."
John Wesley died when he was 90 years old and he was still filled passion for God. He virtually lived in the saddle (on horseback), driven to serve his Savior!
A story is told of General William Booth, the founder of the Salvation Army, and the day Queen Victoria of England asked if she could meet with him. Because she'd heard so many positive things about his work in the community, the Queen asked General Booth about the secret of his success.
Booth replied, "Your Majesty, some men have a passion for money. Some people have a passion for things. But I have a passion for people."
So, I have to ask: How many of us get out of bed every morning and say, "I can't wait to see how I can live for Jesus today."
How will the grave marker of your life read? Will it read . . .
"His life / her life was filled with passion for the Great Commission."
Or, will it read . . .
"His / her life was poisoned by the great omission?"
Let me give you what I'm call '7 Passion Destroyers in the life of a Christian.'
And, please, honestly answer this question:
Which of these seven things are destroying my passion for Jesus?
1. An Unclear Purpose
Isaiah 49:4 (NLT)
"My work seems so useless! I have spent my strength for nothing and to no purpose."
I'm afraid that too many Christians live in their past purpose . . . instead of receiving God's present purpose for their lives!
I'm telling you for a fact - God is not as concerned about our past purpose as you and I may be! Are you still living off old victories, old successes, old jobs, old relationships, old awards, old recognitions, old challenges, and old accomplishments?
Listen, if we do that we'll burn out and eventually our passion for Jesus fades out . . . because we have no present purpose for our lives!
We have got to have present purpose, if we are going to be a distinctive church in our community. There may be no cure for the common cold, but God wants A&D Biker Ministries to be a cure for the common Church! (Remember, YOU are the church!)
And I'm telling you that there is a cure for the common church . . .
 Compassion for those who are hurting
 Being unashamed of biblical truth
 Making relationships a ministry priority
 Enriching our worship of God
Make these things a present purpose in your life - purpose creates passion for God!
No purpose, no passion!
Is your Christianity diluted, derailed or dismal? Do others see your Christianity as dry, dull or dead? Then start NOW to line-up your life with the cure, and you'll have a clear purpose!
2. An Unemployed GIFT / Talent
1 Corinthians 7:17
Each one should live his life with the gifts that the Lord has given him.
1 Peter 4:10
God has given each of you a gift from his great variety of spiritual gifts. Use them well to serve one another.
As we have studied before, 1 Corinthians 12 is all about spiritual gifts which God gives to ALL followers of Jesus - for the present purpose of helping / blessing / encouraging / growing his Church (that's you and me!).
3. An Unbalanced Schedule
Whether you are a student in school, or working full time, or retired - I'm here to tell you that there is a power struggle over your time!
Even if you don't ever put it on your calendar, or speak it out loud - we all have certain schedules! Like when we want to eat, or sleep, or relax, or work . . . or have time with our sweetie. Why not start 2019 with a present purpose of scheduling DAILY your time with God (worshipping, praying, reading the Bible)!?
1 Timothy 4:7
Take the time and the trouble to keep yourself spiritually fit.
4. An Unconfessed Sin
Psalm 38:4
My guilt overwhelms me - it is a burden too heavy to bear.
It is impossible for a genuine Christian to feel both enthusiasm and guilt at the same time!
5. An Unresolved Conflict
If you don't deal with anger, resentment & jealousy as the Bible teaches us to - they will become permanent poisons to your passion . . . for God and for others!
Job 5:2
Resentment destroys the fool, and jealousy kills the simple.
Job 18:4
You are only hurting yourself with your anger.
6. An Unsupported Life
Ecclesiastes 4:9-10
9 Two people are better off than one, for they can help each other succeed. 10 If one person falls, the other can reach out and help. But someone who falls alone is in real trouble.
Don't Miss This truth: Christianity is a lifestyle that needs support from every member of our church and family!
Our passion is passed on to others (positive or negative passion)!
We need fellowship and relationship with each other on a regular basis, or else our passion will dry up! Jesus DID NOT save you in this life to put you into solitary confinement!
7. An Undernourished Spirit
This is one of my most important responsibilities, as a Pastor - to keep your spirit nourished! You know, by teaching and preaching the Bible in ways that feed / challenge / encourage you to grow deeper in your faith & more passionate in your love for Jesus. BUT . . . it is also YOUR responsibility to work at daily nourishing your soul.
Colossians 2:6-7
6 And now, just as you accepted Christ Jesus as your Lord, you must continue to follow him. 7 Let your roots grow down into him, and let your lives be built on him. Then your faith will grow strong in the truth you were taught, and you will overflow with thankfulness.
And Paul tells the Christians in Rome . . .
Romans 12:11
Never be lacking in zeal, but keep your spiritual fervor.
Notice the two passion words: zeal and fervor.
And sandwiched in between them is the word keep. Why? It's because zeal / fervor (passion) is NOT automatic in our relationship with God! We have to intentionally work at 'keeping' it - through the daily disciplines of reading the Word / prayer / worship.
P.S. - the word fervor means boiling over. Paul is challenging us to never become lukewarm about our passion for God!
I'll do my best to revive your heart, Your passion, for Jesus! The rest is up to you!
I saw this news story, out of Tulsa Oklahoma. A guy named Edward McBride kicked in the door of a house, and grabbed a duffle bag full of electronic equipment. A man working next door saw him and called 911. The police arrived as McBride was running toward the Arkansas River (which was ice-cold), and he jumped in . . . holding onto the bag of stolen electronic stuff!
Electronics. Water. I'm not a smart man, but . . .
Anyway, a man named Mike Branson was by the river and he saw officers go in after McBride. Mike Branson said, "They were pulling their stuff off and yelling at him to come back out of the water. The officers got in the water, but the man went down, once or twice, and then he didn't come back up."
NOW, GET THIS! About 30 minutes later the fire department recovered McBride's body. His hands were frozen . . . and still holding onto the bag!
i believe that All of us are part of this story.
We, also, have clutched onto the things of this life - with relentless passion. And, all the while Jesus is pleading for with us to leave the turbulent waters of this world and come to his safety.
Jesus died with one hand reaching up to the Father, and the other was reaching out to us. Literally, he is our bridge (over troubled water) to heaven! Too many of us have our hands clutched to so many things of this world and, over time, we've lost our grip on (our passion for) the things of God!
IT'S TIME TO RE-IGNITE YOUR PASSION FOR GOD!
Do you know what the worst sin is for Christians? God tells us in Revelation 3. He says it's having NO PASSION (being lukewarm). Lukewarm is the attitude that says, "God is just one of the things in my life. I have my social life, and my career life, and my sexual life, and my family life, and over here is a little piece of the pie called church." And GOD says, "How dare you! I love you passionately. So much, that I gave my Son to die - for your sins! I made you, created you, planned you, purposed you, saved you. I have a place for you in heaven . . . and you treat ME with that half-hearted indifference!?"
JESUS says, "I'd rather have you hot or cold. Lukewarmness makes me sick to my stomach!"
C. S. Lewis said it like this:
"The only thing Christianity cannot be is moderately important."
Moderately important! If Jesus is God, and he loved you so much he died, you owe him the rest of your life - every single piece of it. If he didn't, then go home and live a self-centered life!
The only thing Christianity cannot be, is, moderately important. It deserves your entire life or nothing.
So, how are you in your passion for God? Are you lukewarm? Are you just going through the motions? Or are you red hot for God, because he loves you that much?
Has there ever been a time in your life when you were closer to God than you are right now? If so why?
Nobody's holding you back. The truth is you're as close to God as you choose to be! You can have as much of God as you want. You can be as passionate about God as you want. And if you're not . . . that's your fault.
Please, pray right now, and RE-IGNITE YOUR PASSION FOR GOD!
December 31, 2018
NEW YEAR'S MESSAGE
A LIFE FULL OF JOY AND PEACE IN JESUS CHRIST
Isaiah 43:18-19
This is the end of the year 2018! Family and friends gather to bring in the New Year - 2019. Many who live in this world will host big parties where booze will freely flow . . . thus providing the enemy of our soul with another opportunity to separate people further from God. (You're probably thinking right now, "Man! Why is DOC being such a 'Dougie Downer'?") I say this because, as the news will inevitably tell us, several people will lose their life over the New Year holiday due to accidents caused by drunk driving. Others, impaired by alcohol, will do things that will result in BIG consequences to their life and the lives of those surrounding them.
The sad truth is that some Christians will also join in this kind of celebration, giving the enemy a shot at destroying what God has begun in their life.
Is this a sermon about drinking and driving? NO! It's about new beginnings & blessings!
SO, Why does this happen? Why do people that know God's truth stumble and fall? I'd say the main reason why disciples of Christ stumble and fall is because we continue to live in the past. And when this happens, we make ourselves slaves to the world. Why do I say this? Because, our conscience will constantly bother us (driving us to a life full of remorse) instead of a life full of the love and peace that God wants us to live!
Now, wouldn't you like to live THIS type of life . . . A Life Full Of Joy And Peace In Jesus Christ?
would YOU like to have a new start?
Let's look to God's Word and learn how this CAN happen.
Isaiah 43:18-19 (NIV)
18 "Forget the former things; do not dwell on the past. 19 See, I am doing a new thing! Now it springs up; do you not perceive it? I am making a way in the wilderness and streams in the wasteland."
To help understand God's Word for us today, let's do a brief review of history. Isaiah lived during a time when God's people were divided in two kingdoms.
Israel was the kingdom of the north, and Judah was the kingdom of the south.
What happened back then was this: the kingdom of the north had turned its back on God, and the kingdom of the south was heading in the same direction. The people of God had turned their backs on God - to lead a life FULL of sin. It was because of their moral depravity, social injustice, political corruption, and especially their spiritual idolatry - that Isaiah warned the people of Judah about the coming judgment of God. (Is it just me, or does this sound a lot like our world today?)
This is clearly reflected in the Isaiah's words:
Isaiah 1:1-4 (NIV)
1 The vision concerning Judah and Jerusalem that Isaiah son of Amoz saw during the reigns of Uzziah, Jotham, Ahaz and Hezekiah, kings of Judah. 2 Hear me, you heavens! Listen, earth! For the Lord has spoken: "I reared children and brought them up, but they have rebelled against me. 3 The ox knows its master, the donkey its owner's manger, but Israel does not know, my people do not understand." 4 Woe to the sinful nation, a people whose guilt is great, a brood of evildoers, children given to corruption! They have forsaken the Lord; they have spurned the Holy One of Israel and turned their backs on him.
Because the people would not turn their back on sin, Isaiah told them that they would eventually be defeated. They were!
God delivered them into the hands of Babylon, and, once again, they become captives / slaves!
Look carefully at how clearly this is stated:
Isaiah 39:5-7 (NIV)
5 Then Isaiah said to Hezekiah, "Hear the word of the Lord Almighty: 6 The time will surely come when everything in your palace, and all that your predecessors have stored up until this day, will be carried off to Babylon. Nothing will be left, says the Lord. 7 And some of your descendants, your own flesh and blood who will be born to you, will be taken away, and they will become eunuchs in the palace of the king of Babylon."
Don't miss that little seven letter word - "eunuchs." Do you know what a eunuch is?
eu·nuch (noun)
A man who has been castrated and employed to guard the women's living areas in a palace.
Do You Think That God Is Serious About This Rebellion Stuff?!
Ok, so why is it important to know these things? It's important, because, through them we learn that there are consequences to our actions! So . . . keep these things in mind, as we continue with our study today.
Ok, so the people of Judah would still have to endure another 100 years of difficulties before the fall of Israel . . . AND 70 years of exile! But, in these verses, God offers them words of hope and consolation. God was calling them to a new beginning. God was calling them to repent! BUT, what do these words tell US today? Will we be taken as slaves / captives into Babylon?
NO, we will not be led captive into the Babylon of Isaiah's time. But, unfortunately, there are many in the body of Christ (the Church) who ARE captive to the things of this world. There are many who, due to their rebellion / idolatry / lack of commitment / apathy / and discouragement, ARE already slaves to this evil world!
If you find yourself in this situation, then please hear this: God wants to do something new in your life! We are about to begin a new year, and God wants YOU to have a new beginning. Would you like to have a new beginning today? How can this happen? I'm glad you asked! Let's explore these two brief verses to find the answer to our question.
Isaiah 43:18-19 (NIV)
18 "Forget the former things; do not dwell on the past. 19 See, I am doing a new thing! Now it springs up; do you not perceive it? I am making a way in the wilderness and streams in the wasteland."
The first thing that we find here is - "Forget the former things; do not dwell on the past." This is really important, or as our president would say, IT'S HUGE! So, tell someone sitting near you, "Forget the former things." (I'm serious. Tell someone!)
Some of you are probably thinking, "Why is this so important?" This is extremely important, because our adversary / the enemy of our soul will use our past and faults to accuse us. He will use our past and faults to keep us slaves of our own conscience. Satan will use our past to keep us from leading the life that God wants us to lead today!
What type of life does God wants us to lead? A life of rejoicing! Look at God's Word:
Philippians 4:4 (NIV)
Rejoice in the Lord always. I will say it again: Rejoice!
Come on, do it! Tell someone sitting near you . . . "Rejoice in the Lord."
God wants us to be happy, and full of joy, and victorious in our Christian life. But, the enemy of our soul will use our past to try and prevent this from happening. The enemy of our soul will bring up our past to try and blind us to all the things that God has done, is doing, and what he will continue to do for us.
Time out for a minute. I want to clarify something. I want it to be very clear that I am NOT saying, nor implying, that we should forget where Christ rescued us from / what he cleansed us from. That's something we should always remember, and be a witness to:
Acts 10:39-43 (NIV)
39 We are witnesses of everything he did in the country of the Jews and in Jerusalem. They killed him by hanging him on a cross, 40 but God raised him from the dead on the third day and caused him to be seen. 41 He was not seen by all the people, but by witnesses whom God had already chosen - by us who ate and drank with him after he rose from the dead. 42 He commanded us to preach to the people and to testify that he is the one whom God appointed as judge of the living and the dead. 43 All the prophets testify about him that everyone who believes in him receives forgiveness of sins through his name.
We MUST testify to these things so that the glory, power, and mercy of God are reflected in our life. We testify where Jesus rescued us from - IN ORDER to glorify God! But, what we cannot allow to happen is for these things to influence the way that we now think, or to affect the way we now feel.
The life we once lived (the life of sin), that life which led us away from God and straight into hell . . . THAT LIFE MUST NOT influence our present, and, it has no part in our future.
2 Corinthians 5:17-18 (NLV)
17 For if a person belongs to Christ, he is a new person. The old life is gone. New life has begun. 18 All this comes from God. He is the One who brought us to himself when we hated him. He did this through Christ. Then he gave us the work of bringing others to him.
If we continue living in the past, then we will never be who God wants us to be. If we allow the devil to accuse us, if we allow him to keep us concentrated on our errors of our past, then we will never reach the place that God wants us to reach.
That is exactly is what happened to the people of Israel! The people that God liberated, after more than 400 years of slavery in Egypt; the people that God led to the promised land and gave them victory over their enemies - they now rebelled against God. They saw his power, majesty and glory. They saw signs and wonders. But, regardless of all of this, they failed God. Consequently, they were led away from God's will (by their sins) and back into captivity. In other words, the enemy stopped their progress - using the same tactics that he used to stop their ancestors, when God had freed them from slavery in Egypt. The enemy uses the tactics of rebellion, apathy and discouragement.
We CANNOT allow the enemy to stop us. We MUST NOT allow the enemy to invade our mind. We have to renew the way we think; we have to concentrate on what God is doing in our life; and, we have to look to the future and what God has promised to do! We MUST do what we read in Romans 12:2 . . .
Romans 12:2 (NIV)
Do not conform to the pattern of this world, but be transformed by the renewing of your mind. Then you will be able to test and approve what God's will is - his good, pleasing and perfect will.
Now, continuing with our text . . .
Isaiah 43:18-19 (NIV)
18 "Forget the former things; do not dwell on the past. 19 See, I am doing a new thing! Now it springs up; do you not perceive it? I am making a way in the wilderness and streams in the wasteland."
God wants to do something new in your life today! God wants to renew you AND strengthen you. Tell someone sitting near you, "God is going to do something new in my life today!"
God is searching for people who are willing to trust him. He's looking for people who will depend on him. As Christians, we MUST begin to depend more on God and less in our own abilities!
Once this happens, we'll begin to experience God's power in our life. Would you like to experience the power of God in your life? Would you like for God to do something new in your life today? God wants to do something new in your life. His Word tells us -
Isaiah 43:18-19 (NIV)
18 "Forget the former things; do not dwell on the past. 19 See, I am doing a new thing! Now it springs up; do you not perceive it? I am making a way in the wilderness and streams in the wasteland."
"Now it springs up." This is God's promise to all of us, and it lets us know that he will work in our life, and that he will glorify himself in us! But, we also read here, "do you not perceive it?"
Why is this question included here?
That is a very important question . . . because what often happens is that many Christians do NOT get to see (perceive) the blessings of God!
Many people never receive the blessings that God has desired for them. Why not? The main reason is because we are unwilling to recognize our own faults. Seriously, how can anybody think that they will receive God's blessings - if they continue leading a life of sin? Never forget that God CANNOT dwell in sin.
That is exactly why God calls us to lead a holy life:
Leviticus 20:26 (NIV)
You must be holy because I, the Lord, am holy. I have set you apart from all other people to be my very own.
Tell somebody sitting near you, "God separated us to be his!" This is what that the people of God ignored back then, and the consequence was that instead of receiving God's blessings, they were led into captivity. The truth of it all is that, just like them, WE will never receive God's blessings if we continue on the path that leads us AWAY from God. No one will ever receive God's blessings unless they recognize their own faults & genuinely repent.
Proverbs 28:13 (NLT)
People who conceal their sins will not prosper, but if they confess and turn from them, they will receive mercy.
When we confess, and turn, God begins to work! When there is genuine repentance in one's life, God does something new in that life. Tell somebody sitting near you, "God is going to do something new in my life today!"
What will he do in our life today? What new thing will God do in your life this New Year?
Isaiah 43:18-19 (NIV)
18 "Forget the former things; do not dwell on the past. 19 See, I am doing a new thing! Now it springs up; do you not perceive it? I am making a way in the wilderness and streams in the wasteland."
These were words of comfort to the people of Judah. God told them that he would AGAIN free them from slavery, and that he would once AGAIN lead them. These words speak to US as much as to them back then! These words tell us that if we trust God, he will guide us through every tribulation that we may travel through.
John 16:33 (NLV)
"I have told you these things so you may have peace in Me. In the world, you will have tribulation (lots of trouble). But take hope! I have power over the world!"
God wants to open for us a new way, filled with his presence, so that we CAN travel any desert of depression or discouragement without falling. God wants to open a new path for us, so that we can overcome the rebellion and apathy that often leads us away from his presence. Jesus wants to give us a drink from that "fountain of living water" - so that we will never spiritually die of thirst again!
We cannot allow the enemy of our soul to detour us from the path that God has chosen. We cannot allow the enemy of our soul to discourage or depress us, by bringing up our past in our mind. We MUST concentrate on God and what he wants to do with us!
The people of God in Isaiah's time were going to be captive, again, as slaves in Babylon. Because of their disobedience and rebellion, God allowed them to be captured. But, Isaiah brought them words of hope. God said that he would free them AND perform even greater things than what he had done when he freed them from Egypt! But, they failed to heed the warnings of Isaiah, and they continued on the path of rebellion and sin. And that path led them into captivity by Babylon!
Do you know what's most sad? Many examples in the Bible show us the final results of these actions, but Christians still fall into the slavery of sin - due to the same things! God tells us that he will do something new, that he will do even greater things with us! But, in order for this to happen, WE have to turn back to HIM.
God says the same thing to us today. We have to turn back to God and leave behind the sinful life. We have to turn to God and leave the rebellion, apathy, and discouragement that was a part of our lives before Christ.
God wants to do something new in our life. He wants to restore us AND use us!
We're about to begin a new year. Are you ready to start a new life? Examine yourself. Ask yourself, "Am I a slave to the things of this world? Am I captive, to my rebellion, apathy or discouragement?
Please, listen carefully. God is telling YOU today, "See, I am doing a new thing!"
He can renew you, and he wants to bless you!
Do you want that from God, in 2019?
He is only a prayer away.
December 24, 2018
ADVENT LOVE
"Joseph's Uncompromising Love"
Matthew 1:18-25
(NLT)
It's a bit ironic for us to talk today about Joseph, because he is the only character in the Christmas story that doesn't say a word! I imagine that Joe actually did speak, a lot, and at times I bet he wanted to scream! But, the writers of the Gospels did not write down anything that Joseph said. From what we do know about Joseph, I'm sure that he was really OK with that, because it helped to keep the focus where it belongs . . . on Jesus!
Most of Joe's relatives lived in Bethlehem, but his home was in Nazareth . . . a small, secluded agricultural village. When he was a boy, pagans started putting up altars to their gods and it became a pretty rough place to live. Then, when the Romans started pushing their weight around, Nazareth got totally run down by them and it became known as a morally bad place.
Some people even made fun of how they talked in Nazareth . . . kind of like the way some of us tease about how people from Canada talk . . . AAAAAA? A man named Nathanael, who was from Nazareth, actually said this:
John 1:46 (NLT)
"Nazareth!" exclaimed Nathanael. "Can anything good come from Nazareth?"
Joseph was known as a carpenter, but he would be more like a general contractor today. He was good with hammers & nails, but he also did stone work. Most of the homes in Nazareth probably didn't have much wood in them, so, Joe would make furniture to sell to those who could afford it. Joseph's father was Jacob, and he was also a carpenter. No doubt, Joseph dreamed of the day that he could pass along his trade to his son. (When you read the entire Christmas story in the Gospels, you see that this Joseph was a bit of a dreamer . . . just like Joseph in the Old Testament!)
One of the 'Christmas Joseph's' dreams was to be as righteous as he could be. He loved God deeply, and he wanted to live out his faith in every day and in every way! Matthew even referred to Joseph as a "righteous man" (Matthew 1:19). Joseph was so committed to God, and to being righteous, that he'd become known as a tsaddiyq (sawd-deek). That's a Hebrew word for a person who is known for his uncompromising obedience to the Law of Moses.
A sawd-deek was careful about what he ate, who he hung out with, and, what he did on the Sabbath. He didn't just do spiritual things; his whole identity was a sawd-deek.
People admired Joseph. Little boys probably wanted to be like him . . . like people look up to athletes and actors and rock stars today. I think that we are aiming way too low!
Anyway, as a sawd-deek, Joseph kept his distance from anything that could distract him spiritually, because he had the wonderful benefit of being related to King David from the Old Testament. Joe had some royal blood flowing through his veins, and God's promise was that from David's family tree the Messiah would come! However, one of Joseph's relatives had really messed things up.
Way back Jeremiah 36, one of David's relatives was a wicked king named Jehoiakim. When this king was confronted with Scripture, he decided to burn the scroll written by the prophet Jeremiah! The result of this?
Jeremiah 36:30 (NLT)
This is what the Lord says about King Jehoiakim of Judah: "He will have no heirs to sit on the throne of David."
This is a problem! We'll come back to this . . .
So, Joseph's family had some fame (King David) . . . but it also had some shame (Jehoiakim).
As a sawd-deek, Joseph delighted in God's Word, rather than destroying it like Jehoiakim. Joe had a strong faith, a good family, and a lot of friends. His business was going well and his dreams for the future were filled with images of a beautiful, young girl . . . named Mary.
Joseph's and Mary's parents may have arranged for them to get married. But, I'm sure Joseph was OK with it - because Mary had a beautiful faith in, and commitment to, God. There was no way Joe would have wanted to marry someone who was wishy-washy in their faith. (I'm gonna' say it again . . . I think we aim way too low today!)
Well, Joseph was older than Mary when they got engaged. Their engagement period, or betrothal, was a very serious time. There was a ceremony with two witnesses and both Mary & Joseph signed an official marriage contract. Joseph would have given Mary a present, and her father would have made a down payment on her dowry. The betrothal period often lasted a year, and the custom was for people to now call the couple "husband and wife."
The Bible is clear - Joseph and Mary were never sexually intimate and they never thought of living together. Mary lived with her parents and Joe lived with his. It was a time of testing for them . . . a test of their commitment and faithfulness.
Any sexual immorality during this time would be severely punished and would be immediate grounds for divorce. Betrothal was a happy time, filled with dreaming and planning and building one's future. Joseph probably built a number of pieces of furniture for Mary, with his carpenter tools, and Mary stored them at her place until their wedding.
Joe kept busy building a house for them to move into after the wedding. Actually, it was probably an addition to his father's home (that's how they did it back then). Joseph would have drawn-up the design and then labored in love - for the love of his life. Shortly after they got engaged, Mary traveled to her cousin Elizabeth's house to help her. Amazingly, Elizabeth got pregnant in her old age, after having not been able to have children her whole life. Elizabeth said an angel appeared to her husband, Zechariah, to announce they would have a baby . . . but he was skeptical.
When Mary returned to Nazareth, she sat Joe down and said they needed to talk. She probably looked a bit different, and I bet Joseph just sensed that this conversation was going to get real serious real fast. Mary got right to the point. She told Joe that she was pregnant! Now, the only thing Joseph knew was that HE was NOT the father. How could Mary do this? Joseph thought he knew her! In a moment, all his dreams were crushed. I'm sure he cried more that day than he had in his entire life.
Joseph was living the Country & Western song that says: "My pain comes and goes. It comes in the morning, and it goes all night long!"
Tell me, men, would YOU have believed Mary?
Can't you almost feel Joe's pain? His dream of getting married and having kids had turned into a nightmare. He still loved Mary, but he didn't know what to do! Joseph was torn between his legal rights and his love; between his conviction and compassion; between doing what would be right for her & still being thought of as righteous himself.
Joseph was now a sawd-deek with a problem! His fiancée was pregnant and he wasn't the father! This is a big problem, because as a sawd-deek HIS reputation was on the line. In a small town, filled with gossipers, people would say all kinds of bad things about him. Other sawd-deek's would quote Scriptures and urge Joe to expose Mary publicly and have her punished. (A sawd-deek never questioned what Scripture taught, and it was clear . . . Mary could be stoned to death!)
Now, Joseph didn't want to be like Jehoiakim and just disregard Scriptures . . . but he had a dilemma, because, as a sawd-deek, he was committed to obey the Word of God.
BUT, Joseph had some other options!
Stoning was not done very often at that time, because the Romans wouldn't permit it. And, the Law (Deuteronomy 24:1) also allowed a man to take his fiancé to court, and collect more money from her family, and publicly humiliate her. Joseph had every legal right to do that! But, because he loved Mary, he didn't want to do that. Instead, Joe's plan was to just find two witnesses and privately break off our relationship. That would lessen Mary's shame and it would restore his name and reputation as a sawd-deek. If Joseph didn't divorce her, people would assume that Maury and the DNA test had determined, "JOE, YOU ARE THE FATHER!" Joseph was trying to do the loving thing and still fulfill the Law at the same time. It seems that most of all, he wanted to do what God wanted. So, his plan was to do everything quickly and quietly. Joseph was now one very sad sawd-deek.
Mary told Joseph that she had not been with any other man and that somehow the Holy Spirit was the cause of conception. Who had ever heard of a virgin getting pregnant!? But, Isaiah did say: "Behold a virgin will be with child and will give birth to a son, and will call him Immanuel" (Isaiah 7:14).
But, Mary was too young! Nazareth was too small! They were supposed to get married! So, Joseph determined to divorce her and just get on with his life. (I'm glad Joseph didn't allow his emotions to drive him to do worse!)
Well, Joseph prayed about all of this, and he truly thought he had settled everything. He went to sleep . . . and an angel of the Lord showed up!
Matthew 1:20-21
(NLT)
20 As he considered this, an angel of the Lord appeared to him in a dream. "Joseph, son of David," (The angel reminded Joseph that he was related to royalty, as a descendant of David . . . and it's awesome that the angel never brought up the junk that Jehoiakim did!) the angel said, "do not be afraid to take Mary as your wife. (Joseph was afraid because he didn't want to offend God or be an offense to others.) For the child within her was conceived by the Holy Spirit." (Mary was telling the truth!) 21 And she will have a son, and you are to name him Jesus, (In that culture, for Joseph to name the baby meant that he would become the legal father and the baby would be his adopted son.) for he will save his people from their sins." (The name "Jesus" was common and was a form of Joshua, which means "the Lord saves.")
It was true! The baby inside Mary's belly would be called "Immanuel!"
God really was with them!
At the time, I doubt that Joseph fully understood that Jesus would not only show unconditional love - HE would be love incarnated!
As soon as Joseph woke up, he immediately did what the angel had said. He ran to find Mary and told her they were getting married . . . right now! He probably then took Mary to his half-finished home, as his wife. And the Bible tells us that, out of respect and reverence for the baby Mary was carrying, Joseph was not intimate with his wife until after she gave birth to Jesus. WOW!
I honestly believe that Joe was glad when he heard that everyone had to register for the census in their hometowns - because that would get Mary and him away from the nosy Nazarenes for a while! That meant that they had to travel about 80 miles south to Bethlehem, the city of David, because that's where Joseph's family records were kept. (The prophet Micah said, in Micah 5:2, that the Messiah had to be born in Bethlehem!) It was no easy task traveling this far with a pregnant wife. It took about 10 days to get there, stopping only on the Sabbath to rest.
When they arrived in Bethlehem, Joseph no doubt thought one of his relatives would let them crash at their house . . . but no luck. (It's amazing how quickly gossip spreads, even before cell phones and email!) Joseph knew that Mary didn't have much time, so I imagine that he started running from place to place - finding the only thing available was a manager, in a barn, behind a Holiday Inn Express!
Joseph's dream had been to build a house for he and Mary. Now, they were in a barn-ish area that was all dirty and smelly! They hurried to the place reserved for animals, and, Mary's water broke. I'm sure Joseph was frantic, as new dads are, and probably started yelling, "My baby's having a wife! My baby's having a wife!" Mary probably told him to sit down, and that everything would be OK. (She knew that if Joe didn't sit down he would faint, and fall down, and crack his head!)
Powered by MyFlock © 2019
Banner Artwork © Copyright PRAETER DESIGN