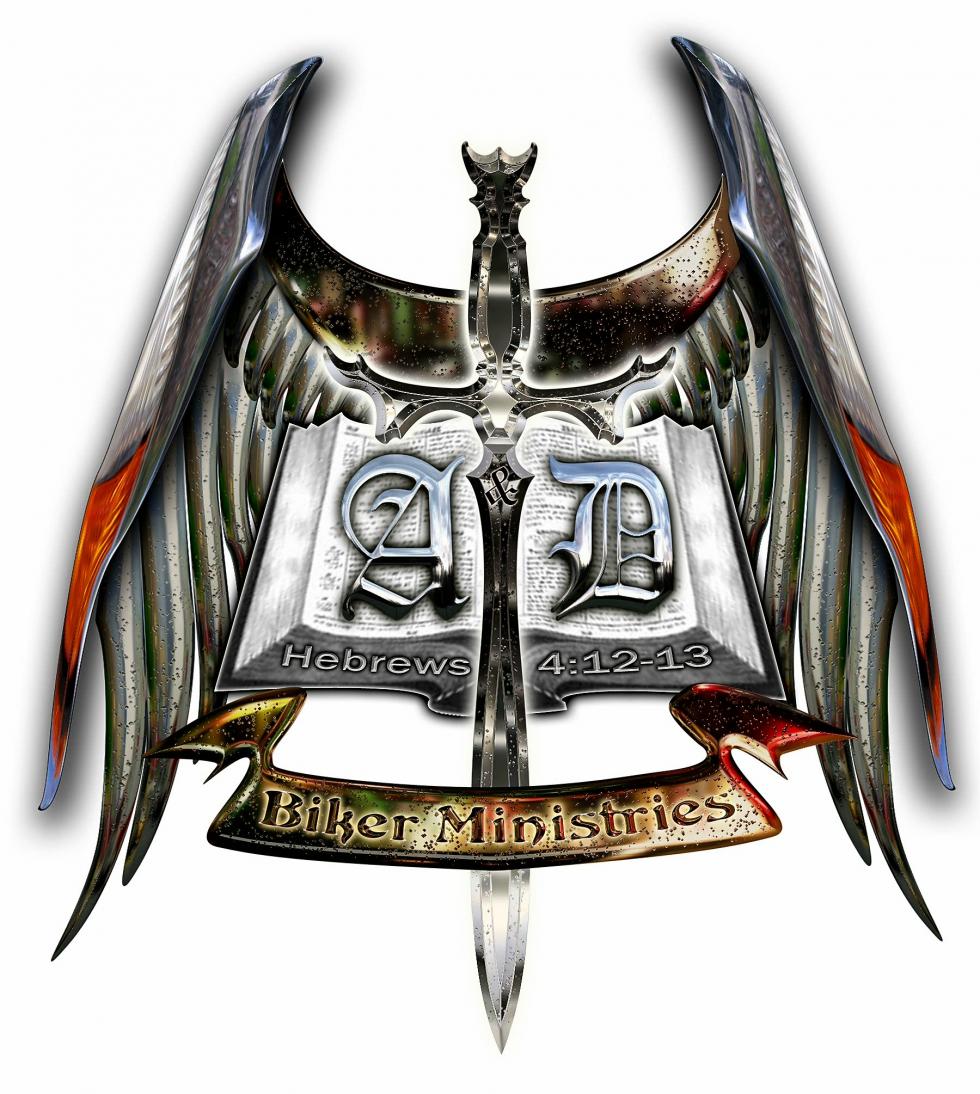 Sermons
June 27, 2020
Red Letter Summer Sermon Series
"THE PROMISE"
We are nearing the end of our RED LETTER Summer Sermon Series. We've looked at some of the words that Jesus spoke in the Gospels. These words are printed in red.
In our passage today, Jesus tells his disciples that he would soon be leaving them, BUT they wouldn't be left alone! So, with Jesus gone, who would be with them?
Our scripture today, is from the Gospel of John, chapter 16. Jesus is promising his disciples that he would not leave them alone . . . and that same promise is also for US today!
The promise is that even though he wouldn't be here in a physical form, the Holy Spirit would be here to give us the guidance and comfort that we need in our day-to-day lives as followers of Jesus Christ.
John 16:5-15 (NLT)
5 "But now I am going to Him Who sent Me. Yet none of you asks Me, 'Where are You going?' 6 Your hearts are full of sorrow because I am telling you these things. 7 I tell you the truth. It is better for you that I go away. If I do not go, the Helper will not come to you. If I go, I will send Him to you. 8 When the Helper comes, He will show the world the truth about sin. He will show the world about being right with God. And He will show the world what it is to be guilty. 9 He will show the world about sin, because they do not put their trust in Me. 10 He will show the world about being right with God, because I go to My Father and you will see Me no more. 11 He will show the world what it is to be guilty because the leader of this world (Satan) is guilty. 12 I still have many things to say to you. You are not strong enough to understand them now. 13 The Holy Spirit is coming. He will lead you into all truth. He will not speak His Own words. He will speak what He hears. He will tell you of things to come. 14 He will honor Me. He will receive what is Mine and will tell it to you. 15 Everything the Father has is Mine. That is why I said to you, 'He will receive what is Mine and will tell it to you.'"
It wouldn't be long and Jesus knew it. For three years he had taught throughout Israel. For three years he had healed the sick and fed the hungry. For three years he pointed people to the Kingdom of God . . . but the time was coming. It wouldn't be long now and he knew it. The end was in sight - it was time for the chapter to close on his earthly ministry. But, how would he explain it to his friends? How would he explain that he was leaving? Would they feel deserted, betrayed? Would they be able to see that there was a much bigger plan, a much longer story, then they could presently see?
In our scripture today, it was just hours before the arrest of Jesus. The group had eaten what we call "the Last Supper." From this famous painting by Leonardo da Vinci, apparently Peter said at the end of the meal, "Hey everyone, you need to be on this side of the table if you want to be in the picture!"
Anyway, Jesus was explaining the events that were about to happen. He tried to ease their fears, to let them know that whatever happened that he was still in control and that it was all part of the plan. I'm not sure that the disciples bought it.
Most of all, Jesus wanted them to know that he wasn't leaving them alone. Really, isn't that a fear that we all have? The fear of being deserted, being rejected, being left on our own?
So, Jesus' statement was almost an, "I have bad news and I have good news" statement." He told them that the time had come that he had been telling them about, when he would have to die - but in the same breath he assured them . . .
7 I tell you the truth. It is better for you that I go away. If I do not go, the Helper will not come to you. If I go, I will send Him to you.
The "Helper" Jesus referred to is the Holy Spirit.
Now most of us don't have a problem with the term the Holy Spirit. But, do we really understand who he is and what he does? In our scripture today, Jesus is telling the disciples that his time on earth is coming to an end, and it is there that we receive the promise of the Holy Spirit in our lives.
I think that the majority of us have a grip on God the Father - we know that he is our Creator. And we have no problem with God the Son - we know that Jesus is our Savior. But, for many of us, the concept of the Holy Spirit is a little . . . fuzzy, a little vague.
Hopefully, today will bring some clarity!
1) The Promise of the Holy Spirit
Throughout the Gospels and the book of Acts we see Jesus promising the disciples that they won't be left alone. You may think that the Holy Spirit was a last minute thought by Christ . . . "Oh by the way, I'm leaving, but don't be upset, tell you what I'll leave the Holy Spirit for you." That isn't the case at all. The Holy Spirit isn't an afterthought. He was part of the original plan! Early in Christ's ministry, right after Jesus taught the disciples the Lord's Prayer, he makes this comment . . .
Luke 11:13 (NLT)
So if you sinful people know how to give good gifts to your children, how much more will your heavenly Father give the Holy Spirit to those who ask him.
As a matter of fact, before Jesus began his earthly ministry he was announced by his cousin John who said . . .
Matthew 3:11 (NLT)
"I baptize with water those who repent of their sins and turn to God. But someone is coming soon who is greater than I am - so much greater that I'm not worthy even to be his slave and carry his sandals. He will baptize you with the Holy Spirit and with fire."
So, it should have come as no surprise when, hours before his arrest, Jesus told his disciples . . .
John 14:15-17 (NLT)
15 If you love me, obey my commandments. 16 And I will ask the Father, and he will give you another Advocate, who will never leave you. 17 He is the Holy Spirit, who leads into all truth.
2) The Person of the Holy Spirit
Theologian A. W. Tozer wrote this in his book, The Counselor . . .
"Spell this out in capital letters: THE HOLY SPIRIT IS A PERSON. He is not enthusiasm. He is not courage. He is not energy. He is not the personification of all good qualities, like Jack Frost is the personification of cold weather. Actually, the Holy Spirit is not the personification of anything. He is a Person, the same as you are a person, but not material substance. He has individuality. He is one being and not another. He has will and intelligence. He has hearing. He has knowledge and sympathy and ability to love and see and think. He can hear, speak, desire, grieve and rejoice. He is a Person."
If we were to do a pop quiz right now and ask you who or what is the Holy Spirit, I wonder what we would get for answers? "The Third Person of the Trinity" / "The Comforter" / "The Counselor" / "Our Guide" / "Teacher." How about this? HE IS GOD!
Often times when we think of the Holy Spirit, we think of him as the third person of the trinity. Father, Son and Holy Spirit. Why is that? Why do we define him in that way? For many people the Trinity is ranked Father, Son and Holy Spirit . . . The Father being the most important, then Jesus, then somewhere on down the line we place the Holy Spirit. Why is that? When asking people, they will often say, "Because that's how the Bible lists them."
Does it? Well, it does in Matthew 28:19. When Jesus is giving his last instructions to the disciples he says:
Matthew 28:19 (NLT)
Therefore, go and make disciples of all the nations, baptizing them in the name of the Father and the Son and the Holy Spirit.
But it's interesting to note that this is the ONLY place in the Bible where the Trinity is listed in that particular order! In other places, God is listed as Father, Holy Spirit and Son. And, sometimes as Holy Spirit, Son and Father or Son, Holy Spirit, Father. As a matter of fact, there are six different ways that you could list the three members of the Trinity . . . and all six ways are used in the Bible!
Others think that the Holy Spirit is the third person in the Trinity because he isn't mentioned until the day of Pentecost. WRONG!
In the initial account of creation we read . . .
Genesis 1:2 (NLT)
The earth was formless and empty, and darkness covered the deep waters. And the Spirit of God was hovering over the surface of the waters.
King David poured out his heart to God in repentance over his affair with Bathsheba . . .
Psalm 51:11 (NLT)
Do not banish me from your presence, and don't take your Holy Spirit from me.
The Holy Spirit who was present at the conception of Jesus . . .
Luke 1:35 (NLT)
The angel replied, "The Holy Spirit will come upon you, and the power of the Most High will overshadow you. So the baby to be born will be holy, and he will be called the Son of God."
The Holy Spirit was present at Jesus' Baptism . . .
Luke 3:22 (NLT)
And the Holy Spirit, in bodily form, descended on him like a dove. And a voice from heaven said, "You are my dearly loved Son, and you bring me great joy."
The Holy Spirit is not some created being or force that magically appeared on the day of Pentecost. He always was, because he is God. The Holy Spirit is not some third string player waiting until late in the game to make his appearance. He has been active through the entire realm of history from day one until the present. HE IS GOD.
3) The Presence of the Holy Spirit
Maybe the question you're asking today is, "So what? What does that have to do with me?"
Everything! When Jesus made the promise to the disciples that the Holy Spirit would be a presence in their lives, that promise wasn't limited to just those guys! It is as real today as it was then and as real for you as it was for them. The Holy Spirit is not an option in the Christian life. It's not like getting rust protection and an upgraded stereo system in your new car to make it more awesome. Instead, we need to understand that HE is the engine; HE is what makes us go; HE is the power of our Christian experience. Jesus said the Holy Spirit is the very center of our Christian life, and you cannot live an obedient, productive, fruitful Christian life without the Holy Spirit's presence.
So what is it that the Holy Spirit does? What is it you need him to do? A lot can learned just by looking at the word that Jesus used to describe the Holy Spirit.
John 16:7 (NLT)
But in fact, it is best for you that I go away, because if I don't, the Advocate won't come. If I do go away, then I will send him to you.
Look at that word, Advocate (in the New Living Translation). In the King James version the word is translated Comforter; in the New King James version it's Helper, and it can mean a variety of things. It can mean an intercessor, consoler, advocate, comforter or it can mean counselor. But however you choose to translate the word it means someone who comes alongside to help you.
And whichever of those definitions you use, it's good. Who wouldn't want an intercessor in their life or a consoler or an advocate or for that matter a counselor?
So, what does he want to do for you? The Holy Spirit didn't just come to hang around and confuse people, so let's take a look at the purpose of the Holy Spirit. Why has the Spirit come? Why did Jesus think it was so important for the disciples to wait for the Holy Spirit? How did the Spirit's presence affect the Church then, and what effect should he have on the Church now? And not just the church as a body of Believers, but also you and me - as individual members of the Church! The Bible answers our questions . . .
Acts 1:8 (NLT)
Jesus said, "But you will receive power when the Holy Spirit comes upon you."
The Holy Spirit Gives Us Power.
Power. What an incredible concept, power. For everyone who thinks that they don't have what it takes to live the life that Christ expects of them, let me tell you this: You're right, you don't! But . . . the Holy Spirit has ALL of what it takes and he wants you to have it! This is one of my favorite scriptures; I love the very concept of the promise that when the Holy Spirit has control of our life you will receive power. Not you might receive power or you may receive power or there's a chance you will receive power, but you will receive power. (And not just a little bit of power, but wonderful, incredible, dynamic world changing power.)
The power you need to conquer bad habits and the power you need to start good habits; the power you need to tell others about Jesus and the power you need to be everything that God wants you to be! He doesn't expect you to do it alone. He doesn't want you to do it alone. He wants to help you to do whatever it is you have to do!
Do you realize that you have the infinite power of Almighty God in your life? That is his promise to you today!
He's saying: Let me come into your life and you will have power. But it's NOT just a matter of power.
Romans 5:5 (NLT)
And this hope will not lead to disappointment. For we know how dearly God loves us, because he has given us the Holy Spirit to fill our hearts with his love.
The Holy Spirit Gives Us Love.
Christianity places a high premium on love, after all Christianity itself is rooted in love . . .
John 3:16 (NLT)
For God loved the world so much that he gave his one and only Son, so that everyone who believes in him will not perish but have eternal life.
And Jesus said Christianity would be defined and identified by LOVE . . .
John 13:35 (NLT)
Your love for one another will prove to the world that you are my disciples.
Probably the one commandment that is given the most page space in the New Testament is to Love One Another. And as long as the Church is made up of people, that is going to be tough to do . . . especially when you use the definition of love that is given in the New Testament.
1 Corinthians 13:4-7 (NLT)
4 Love is patient and kind. Love is not jealous or boastful or proud 5 or rude. It does not demand its own way. It is not irritable, and it keeps no record of being wronged. 6 It does not rejoice about injustice but rejoices whenever the truth wins out. 7 Love never gives up, never loses faith, is always hopeful, and endures through every circumstance.
You cannot love people in the Church like that in your own power. There is always going to be some jerk that you just can't get along with, and God still expects you to love ME! And even though you can't do it on your own, the Holy Spirit can fill your heart with love. Is it any wonder that the first in the list of the fruit of the spirit is LOVE?
1 Corinthians 12:4 (NLT)
There are different kinds of spiritual gifts, but the same Spirit is the source of them all.
The Holy Spirit Gives Us Gifts.
Now I don't know if this will come as a shock to you or not, but, if you are a Christian then the Holy Spirit has a gift for you. And he also has a reason why he has gifted you!
1 Corinthians 12:7 tells us that a spiritual gifts are given to each of us . . . so that we can help each other. Some of those gifts are prophecy, teaching, evangelism, discernment, healing, hospitality, speaking in an unknown language, and interpreting unknown languages. And each Christian is given at least one spiritual gift! WHY? As a way to help the entire Church! We all love gifts so we should be excited to find the gifts that the Spirit has for us.
Paul describes what a person's life is like when they are controlled by sin, and what it should be like when it is controlled by the Holy Spirit . . .
Galatians 5:22-23 (NLT)
22 But the Holy Spirit produces this kind of fruit in our lives: love, joy, peace, patience, kindness, goodness, faithfulness, 23 gentleness, and self-control. There is no law against these things!
The Holy Spirit Gives Us Character.
Did you notice that the word fruit is singular? These aren't several different characteristics that we can pick and choose from. If your life is controlled by the Holy Spirit, then this is how you will live. The converse is also true. If this isn't how you are living then the Holy Spirit isn't controlling your life. It's not rocket surgery or brain science!
So, what's the bottom line?
Romans 8:6 (NLT)
So letting your sinful nature control your mind leads to death. But letting the Spirit control your mind leads to life and peace.
Through my 37 years of ministry, time and time again, I've heard Christians either pray or make the statement, "I want more of the Holy Spirit."
The Holy Spirit is GOD . . . he's not a collection of pieces. You can't have more of him or less of him. It's like being pregnant - you either is . . .or you ain't! There's no in between!!
Before he went back to heaven, Jesus promised his disciples (us) the Holy Spirit. So . . .
the question we must answer today is not, "do I have all of the Holy Spirit?" The question that we must answer is . . .
"Does the Holy Spirit have all of ME?"
June 20, 2020
Red Letter Summer Sermon Series
(FATHER'S DAY)
"KNOWING THE FATHER"
We're in the middle of a brief RED LETTER Summer Sermon Series, looking at some of the words that Jesus spoke in the Gospels. These words are printed in red letters. The idea of printing the words of Jesus in red came from Louis Klopsch, an editor of the Christian Herald Magazine. The first Red Letter New Testament was published in 1899, and the first Red Letter Bible was published 2 years later. And it caught on! Many people who use the King James Version of the Bible find the Red Letter editions helpful, because the King James doesn't use quotation marks.
Now, if we truly believe that the whole Bible is the inspired Word of God then we can't simply lop off the parts we don't like. So, in highlighting some of the red letter portions of the Gospels we aren't saying that these are more important than the words that you might read in other books of the New Testament. We are simply acknowledging that they are the very words that Jesus spoke . . . and Jesus always spoke with the purpose of our spiritual transformation!
Not everyone has great memories of their Dad, but Jesus knew his Father . . . and he knew what he meant to his father.
Luke 10:21-23 (NLT)
21 At that same time Jesus was filled with the joy of the Holy Spirit, and he said, "O Father, Lord of heaven and earth, thank you for hiding these things from those who think themselves wise and clever, and for revealing them to the childlike. Yes, Father, it pleased you to do it this way. 22 My Father has entrusted everything to me. No one truly knows the Son except the Father, and no one truly knows the Father except the Son and those to whom the Son chooses to reveal him." 23 Then when they were alone, he turned to the disciples and said, "Blessed are the eyes that see what you have seen."
Today isToday is Father's Day, and time and time again Jesus refers to God as Father. (Five times in these three verses!) And, he tells us that we should approach God as our Heavenly Father and that we should even call God Father (Abba).
THAT WAS NEW! For thousands of years the Jews believed that God's name was too holy to use; that he was some distant deity, out there somewhere, that we couldn't relate to and Who certainly couldn't relate to us. And, one didn't communicate with God directly!
For the Jews of Jesus' day, there had to be an intermediary. You went to the priest and they would offer sacrifices and prayers to God on your behalf. (Have you tried to connect with someone through a middle man, and it just wasn't happening? You know, you really had to talk to someone . . . but first you had to go through a receptionist, or secretary or an operator, etc.)
It was into this setting that Jesus came along and said, "Hey, when you pray you need to start by calling God by his name . . . which is Father!"
The problem is that in order for this to work we need to have a right view of our Father. If your concept of a father is someone who is abusive or distant, then the lens you're looking through will give you a very distorted view of God. Just look around, or watch the news, and you'll quickly realize that some fathers are NOT very nice people.
I recently found this Christian song:
WOULD YOU REALLY MIND?
"When I was just a child, I didn't understand
Why my father left my mother with the waving of a hand.
He told me it was best this way, but I couldn't figure why.
The solution to the problem made my mother cry.
Lord I find it hard to call you father,
My memories aren't real fond of the father that I had,
LORD I find it hard to call you father, but would you really mind,
Would you really mind if I just called you friend.
I know this may be selfish, I know this may be wrong.
But I'm not sure my father loves me, I haven't seen him for so long.
Lord you're so much more to me than the father that I knew,
I know that you won't leave me; your love will see me through.
Lord help me to understand, and ease this pain inside.
And help me to forgive, my father's human side.
Unite us with your spirit, though in flesh we're torn apart.
And take away this bitterness that's wrapped around my heart."
What Jesus meant when he referred to "Father" isn't necessarily the same association that some people make now when they think of their father. Jesus is saying "light" and they think "dark"; he means "protective" and they think "abusive."
If you were physically or sexually abused by your father, if he drank the family's food money away, or constantly berated you and told you that you were no good, the memory of your father may make you angry or cry. THAT makes it really difficult for you to feel good about embracing God . . . and calling him Father. (You may not even feel like you can pray to someone called 'Father.')
The problem with our language is that we define it by our own experiences. We can both be talking English, using the same words, but thinking totally different things. If we are talking about cars and the subject turns to Chevy's, you might immediately think of a 1963 cherry red Corvette Stingray! I would immediately think of the 1997 Chevy Lumina ("The Luminator") that I owned some years back. AND BELIEVE ME, We would be thinking entirely different thoughts!
And so, the picture that comes to your mind when Jesus says "Father," may be completely different than the picture that comes to my mind. And, even the greatest dad ever can't be compared to the Heavenly Father.
Luke 10:22 (NLT)
22 My Father has entrusted everything to me. No one truly knows the Son except the Father, and no one truly knows the Father except the Son and those to whom the Son chooses to reveal him."
Jesus tells us that we need to approach God as Father - but that will only work if we understand how Jesus viewed his Father. Jesus said, "No one truly knows the Father except the Son." But he didn't stop there he goes on to say "and those to whom the Son chooses to reveal him."
So, the question is: To whom does the Son choose to reveal the Father? The answer is . . . those who want to discover the Father! As we read the story of Jesus in the Bible, we read the description of the Father's character from the Son himself. So, the only way that we can know what Jesus meant when he referred to his Father is to look at other times that he used the term "Father" and what it says about his concept / his view of a father.
John 5:20 (NLV)
The Father loves the Son and shows the Son everything he does.
1) Jesus Knew The Love Of The Father
Jesus didn't have to wonder if his father loved him - he knew it. It was fact not theory! If you look through the parables, the stories Jesus told, you find that the Father is always the good guy. He's the one who takes the prodigal son back, he's the one who gives his children the very best, he's the one who defends his children. In other words, whenever Jesus uses a father as an illustration / example it is in a positive sense. (Unlike TV, where dad is often the joke of the show!)
We may not know where we stand with our earthly father . . . if he hasn't verbalized his love for us, if his actions negate his words . . . but that is NOT a problem with our heavenly father. (Hey, dads, be sure that your kids know that you love them. They need to hear you say it!)
John 3:16 (NIV)
For God so loved the world that he gave his one and only Son, that whoever believes in him shall not perish but have eternal life.
The world is a big place and sometimes, when we think of God's love divided 7 billion ways, it doesn't seem like we get a very big slice of the pie. But, the reality is that God's love doesn't divide like a pizza. Not only does every believer get the same size slice but each slice is the same size as the sum of the total. In other words, God's love divided by 7 billion remains God's love, not 1/7,000,000,000th of God's love!
Jesus reminds us of his Father's love for us:
John 16:27 (NLT)
The Father himself loves you dearly because you love me and believe that I came from God.
What type of love is it that God has for us? Listen to what Jesus' best friend, John, said:
1 John 3:1 (NLT)
See how very much our Father loves us, for he calls us his children, and that is what we are!
We are his children, he is our Father, and not just any father . . . he is a perfect Father, a Father who loves us!
So what do you think? Do you think you could embrace a Father who loved you enough to make the ultimate sacrifice for you?
The first time we see the relationship between Jesus and his Heavenly Father is in Matthew 3:17. It is at the beginning of Jesus public ministry, right after John had baptized Jesus. Jesus comes up out of the Jordan river and a voice from heaven said,
Matthew 3:17
"This is my dearly loved Son, who brings me great joy."
2) Jesus Knew The Affirmation Of The Father
Jesus' concept of father was someone who bragged on his kids. Maybe that's not something that you can identify with. Maybe you can't remember your dad ever bragging on you. But, it's the reality of God our Father. Over and over again in the Gospels, Jesus spoke about the worth that God has attributed to us as his children.
Jesus had no doubt that his Father was in his corner and never had to wonder what his father thought of him.
John 6:27 (NLT)
But don't be so concerned about perishable things like food. Spend your energy seeking the eternal life that the Son of Man can give you. For God the Father has given me the seal of his approval.
Maybe your earthly father never told you he thought you were doing a great job. Maybe he never said that he was proud of you. But, on your Heavenly Father's lips are the words, "Well done my good and faithful servant!"
So, what do you think? Do you think that you could embrace a Father who affirmed you and thought you were the greatest thing since toaster waffles?
Dad's, you need to affirm your kids. We get our children as empty buckets and it's up to us to fill those buckets with good things and good words of affirmation.
I love this particular portion of the Bible. Jesus is being arrested and Peter pulls out a sword and cuts off the ear of one of the guys in the mob. Personally, I really don't think that Peter was trying to cut off the guy's ear. He was trying to cut off the guy's head, and he just had bad aim! Jesus tells Peter to put the sword away and then he makes this statement:
Matthew 26:53 (NLT)
Don't you realize that I could ask my Father for thousands of angels to protect us, and he would send them instantly?
All Jesus had to do was say, "GET 'EM" . . . and tens of thousands of angels with attitude would have been all over those guys! Because . . .
3) Jesus Knew The Protection Of The Father
"I cannot think of any need in childhood as strong as the need for a father's protection."
Sigmund Freud
Jesus knew that his Father was in his corner, that all he had to do was say the word and his Father would be there for him!
Not only that but Jesus knew that his Father, who is also our Father, would be there for us as well! Listen to his prayer in John chapter 17 . . .
John 17:11 (NLT)
Now I am departing from the world; they are staying in this world, but I am coming to you. Holy Father, you have given me your name; now protect them by the power of your name so that they will be united just as we are.
Does that mean nothing will ever go wrong and that you are safe from the consequences of your actions? Not at all! It means that our Father will always be there to hold us and comfort us. It means that Satan has NO power over our lives as children of God . . . unless we allow him to have that power over us. (As much as my I wanted to protect my kids from life and all that could go wrong, there were times that, by their choices and their actions, they removed themselves from "dad's protection.")
The reason God gave us his Word, the reason God gives us rules and regulation and guidelines, isn't because he's a spoil sport and doesn't want us to have any fun. They are there to protect us . . . from physical harm, from emotional harm, and most importantly from spiritual harm.
Just like when our fathers told us, "Don't play in the street; don't pull the dog's tail; and, if you keep poking your sister she's going to smack you!" . . . God wants to protect us. But, he won't take away our free will to do it.
This is why the Bible teaches us . . .
Proverbs 22:6 (NLV)
Bring up a child by teaching him the way he should go, and when he is old he will not turn away from it.
By the way, Proverbs aren't guarantees. They are statements of common sense or general truth. Solomon is saying that if you want your children to stay on the right path when they are older, then you need to show them that path and start them on that path when they are younger.
God does that! He shows us the right path, through his Word and through the preaching of his Word. He wants to protect us, but when we step outside those boundaries and say, "I don't need you, God, or your rules" - then, we're paddling our own canoe . . . toward the cliff of a waterfall!
So what do you think? Do you think you could embrace a Father who was in your corner and who was always ready to protect you?
If you've never experienced the love, encouragement and protection of God the Father, it is available to you - TODAY.
Jesus said,
John 14:6 (NLT)
I am the way, the truth, and the life.
No one can come to the Father except through me.
You come to the Father by entrusting your life to the Son.
And what better day to come to the Father than on Father's Day!?
June 13, 2020
Red Letter Summer Sermon Series
"BACK TO THE FUTURE"
We are in a brief summer sermon series looking at some of the words Jesus spoke in the Gospels, which are printed in red letters. Our scripture today is one of the great Jesus stories!
John 8:1-11 (NIV)
1 Jesus went to the Mount of Olives. 2 At dawn he appeared again in the temple courts, where all the people gathered around him, and he sat down to teach them. 3 The teachers of the law and the Pharisees brought in a woman caught in adultery. They made her stand before the group 4 and said to Jesus, "Teacher, this woman was caught in the act of adultery. 5 In the Law Moses commanded us to stone such women. Now what do you say?" 6 They were using this question as a trap, in order to have a basis for accusing him. But Jesus bent down and started to write on the ground with his finger. 7 When they kept on questioning him, he straightened up and said to them, "Let any one of you who is without sin be the first to throw a stone at her." 8 Again he stooped down and wrote on the ground. 9 At this, those who heard began to go away one at a time, the older ones first, until only Jesus was left, with the woman still standing there. 10 Jesus straightened up and asked her, "Woman, where are they? Has no one condemned you?" 11 "No one, sir," she said. "Then neither do I condemn you," Jesus declared. "Go now and leave your life of sin."
So . . . this was how life would end for this woman. Public humiliation and a public death for a private act - an act that she and the man she was with never intended to be shared with others and certainly not made public. It had all started out innocently enough, a shared glance, an innocent touching of hands, a long conversation and it ended in with her doing what she never thought she would do. How often had she heard her rabbi warn his congregation that, "Sin will always take you further than you want to go; it will always keep you longer than you want to stay; and it will always cost you more than you want to pay."
She thought she was in control, but she wasn't, and this was how it would end. Public humiliation, death, and disgrace - which would not just be hers. It would be shared by her parents and husband and children.
In an attempt to trap Jesus, the religious leaders bring a woman to him, caught in the act of adultery, for judgment!
I'm not sure they were really interested in justice as much as it was just an opportunity to have Jesus either: a) prove that he wasn't all that interested in extending grace, or, b) that he wasn't all that interested in obeying the Law of the Old Testament. Either way, the woman was a pawn in their game. But, instead of playing their game, Jesus did what he did so well. He turned the tables on those who were trying to trap him.
When they demanded that he take part in the condemnation of the woman, Jesus bent down and began to doodle in the dust. We have no idea what he was writing.
There have been all kinds of theories but that is all they are, theories, because we just don't know. Maybe he was writing names or sins or maybe he was just doodling - who knows? But then, Jesus looks up and extends one simple test, he tells them, "If you want to judge her that's fine, but first judge yourselves. What makes you so worthy of being her judge?"
And they all walked away. There have been some who speculate that Jesus was writing the names of girlfriends and indiscretions in the dust, but there is no evidence of that. Maybe the religious leaders were simply afraid of what he might be writing. That reminds me of the Mark Twain quote, where he said "I once sent a dozen of my friends a telegram saying 'flee at once - all is discovered.' They all left town immediately!"
Perhaps it was the religious leader's guilty conscience that caused them to leave. We will never know, this side of eternity. But, there are lessons to be learned from the story.
John 8:3
As Jesus was speaking, the teachers of religious law and the Pharisees brought a woman who had been caught in the act of adultery. They put her in front of the crowd.
It probably all started with her past. Do you think the woman here was an innocent spectator? Was she just standing on the side of the road, minding her own business, when they grabbed her and dragged her to Jesus? Probably not!
I'll be honest. I've heard this message preached a lot . . . and I always feel sorry FOR THE WOMAN! What!? The woman was an adulteress. The Bible says that she'd been caught in bed with a man who wasn't her husband. Now I don't know for sure what she was doing in bed with the man who wasn't her husband, but, I'm pretty sure that they were NOT just watching The Tiger King on Netflix!
We immediately think that this woman broke one of the Ten Commandments . . . but in reality she broke several. It started when she broke commandment number 10 - when she wanted what wasn't hers to have (Thou Shalt Not Covet).
We don't know what it is she wanted, maybe it was simply physical touch, or maybe it was deeper than that. Maybe she was looking for an emotional connection that was missing in her relationship with her husband. Either way . . . she wanted what wasn't hers to have.
And, if the man she was involved with was married, she broke Commandment number 8, when she stole the affections that belonged to someone else (Thou Shalt Not Steal). And finally she broke Commandment number 7, when she slept with a man who was not her husband (Thou Shalt Not Commit Adultery).
In 2020, some people may be thinking: "What's the big deal? People have affairs all the time!" Notice how we have even sanitized this sinful act, from adultery to an affair. But the reason adultery made the BIG TEN is because it is so destructive! It is destructive to individuals, destructive to families and destructive to society as a whole. Adultery is not a victimless sin, and, often those who are hurt go far beyond just the betrayed spouse. Partners are hurt, children are hurt, relationships are damaged and trust is very often destroyed.
So, because of her past, because of a decision that she made, this woman was brought to judgment.
Remember, we all have a past. It may not have included breaking Commandment number 7, but I would suspect that it involved breaking some of the other the Commandments. And for those of us who may piously claim that we have never broken any of the Ten Commandments . . . Jesus takes it to an even higher level, when he challenges people to not only take responsibility for our physical actions (do not murder, do not commit adultery and do not lie), but to take responsibility for our thought lives as well (do not even lust after someone who is not your spouse, don't even hate someone, don't just be a person who doesn't lie because you've taken an oath, be a person of integrity who doesn't lie - ever)!
Please, hear me. Nobody should be defined by their worst moment. To those who judged this woman, she was an adulteress - but she was so much more than that.
And it's not just individuals who have a past; churches have a past, also. At A&D Biker Ministries, we have done some things right, over the past 12 years, and we have done some things wrong. There are things that I wouldn't do differently, and there are things that I wish we could do over and correct mistakes we made. Mistakes in dealing with people, mistakes concerning a direction that we took, and decisions that were made.
In the same way that nobody should be defined by their worst moment, churches shouldn't be defined by their worst moment. I'm sure there are some people who have had a bad experience with A&D. People who might say, "Well, I tried that church once and I didn't like it. Nobody talked to me, the worship music was terrible, and the preaching was the worst ever!" (Well . . . maybe we were just having a bad day.)
The great thing about the past is that it's the past. It's gone. It's finished. We can't deny our past but we shouldn't live there. The past makes a great classroom but it should NOT be your living room!
However, it was this woman's past that brought her to where she now stood.
John 8:4-5
"Teacher," they said to Jesus, "this woman was caught in the act of adultery. The law of Moses says to stone her. What do you say?"
This brings us to the woman's present reality. And, her present was defined by her past. She was where she was because of choices that she had made. If she had not committed adultery then she wouldn't have been standing in front of Jesus while others discussed her future.
According to the religious Law, the penalty for committing adultery was death. She was caught in the act and was being sentenced. There was no defense for her; no appeal to a higher court! She had started writing the story and her accusers would now finish it for her. As a Jewish woman, in a Jewish culture, raised in a knowledge of the Jewish Law - she would have known the consequences of her actions.
We might choose to ignore the words of the Law laid down in the Old Testament, but for her that wouldn't have been an option and she would have known the words of Leviticus 20:10, "If a man commits adultery with his neighbor's wife, both the man and the woman who have committed adultery must be put to death."
When she started down that path, she would have known the ultimate destination if she got caught. She probably thought that she wouldn't get caught, but, she knew what the Law dictated would happen if she did get caught.
We might feel sorry for her. We might feel that the punishment didn't fit the crime. I mean, what would happen today if all adulterers & adulteresses were put to death? Well, it would solve the overpopulation problem. And, the unemployment problem would be solved with millions of jobs opening up. And, Hollywood would be a virtual ghost town. And, most of us would lose some family members & friends.
As much as we might feel that this was extreme and unjust action, at that ti
Powered by MyFlock © 2020
Banner Artwork © Copyright PRAETER DESIGN