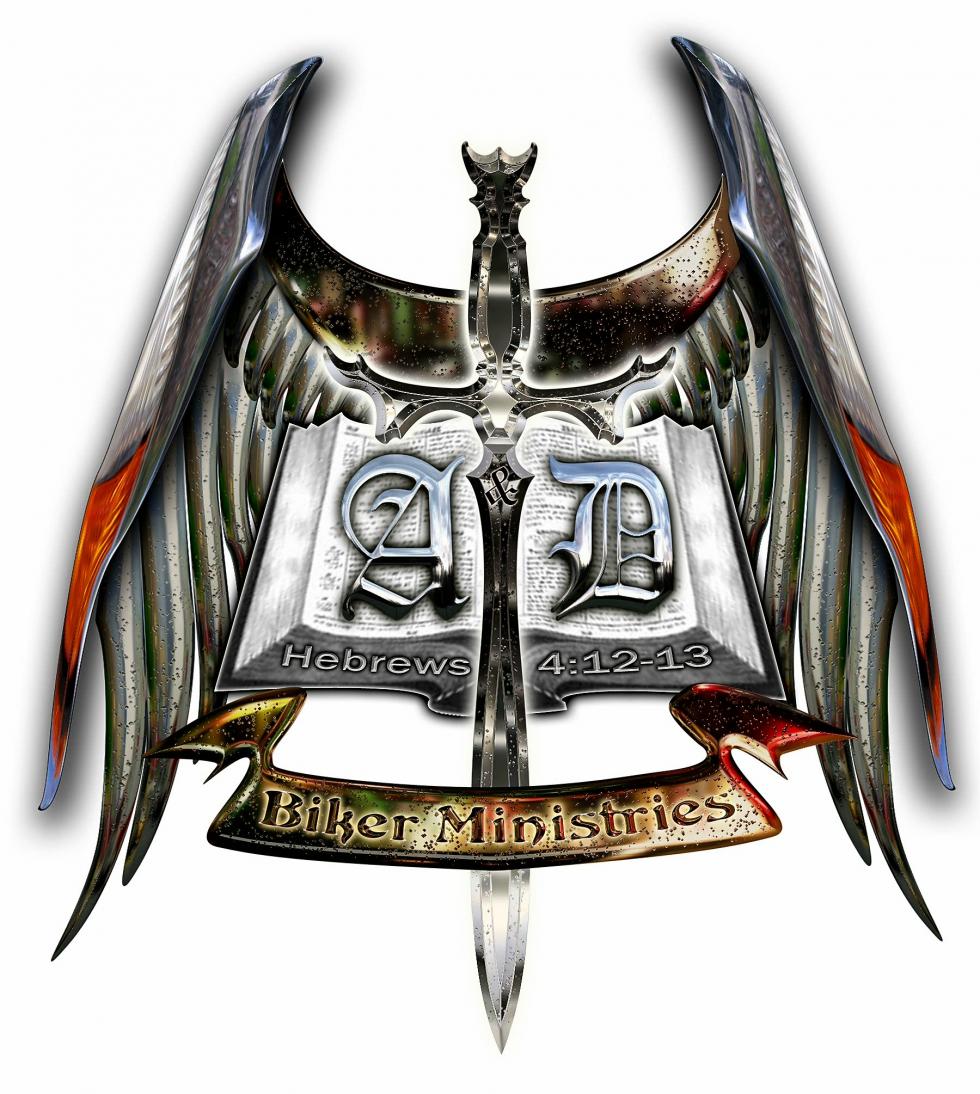 Sermons
May 30, 2020
Red Letter Summer Sermon Series
"The Prayer Of Jesus"
Three weeks from tomorrow is Father's Day, and I imagine cell towers will be melting down - as many people will be calling their dads. (I hope I'll get a phone call from my kids. They're all Millennials . . . so I'll probably get texts! ) My father died 23 years ago, and I still think about conversations that I had with my dad through the years!
If you're like me, there are probably certain talks, or conversations that you have had with your father that stick in your mind. I still remember when my dad had "The Talk" with me - when I was about 11 or 12 years old. (I'm not sure if that conversation was more memorable for me or for dad!) You know, there are several significant conversations with my father that I vividly remember to this day.
Today we begin a Red Letter Summer Sermon Series that will focus on those words in the New Testament that are printed in Red. These are the words that Jesus spoke himself. Red Letters are found primarily in the four gospels, but there are a few in the book of Acts, chapter 9, and again in the book of Revelation.
In our scripture text today, Mark 14:32-42, you will find that we are eavesdropping on a conversation that Jesus is having . . . with his Father!
Mark 14:32-42 (NIV)
32 They went to a place called Gethsemane, and Jesus said to his disciples, "Sit here while I pray." 33 He took Peter, James and John along with him, and he began to be deeply distressed and troubled. 34 "My soul is overwhelmed with sorrow to the point of death," he said to them. "Stay here and keep watch." 35 Going a little farther, he fell to the ground and prayed that if possible the hour might pass from him. 36 "Abba, Father," he said, "everything is possible for you. Take this cup from me. Yet not what I will, but what you will." 37 Then he returned to his disciples and found them sleeping. "Simon," he said to Peter, "are you asleep? Couldn't you keep watch for one hour? 38 Watch and pray so that you will not fall into temptation. The spirit is willing, but the flesh is weak." 39 Once more he went away and prayed the same thing. 40 When he came back, he again found them sleeping, because their eyes were heavy. They did not know what to say to him. 41 Returning the third time, he said to them, "Are you still sleeping and resting? Enough! The hour has come. Look, the Son of Man is delivered into the hands of sinners. 42 Rise! Let us go! Here comes my betrayer!"
The fact that Jesus knew deeply the love of his Father, the affirmation of his Father, and also the protection of his Father explains why he was able to have this specific conversation with his Father . . .
Mark 14:35-36
35 Going a little farther, he fell to the ground and prayed that if possible the hour might pass from him. 36 "Abba, Father," he said, "everything is possible for you. Take this cup from me. Yet not what I will, but what you will."
For three years, Jesus had taught and for three years he had healed. For three years he had tried to make a difference in his world and to direct people to his Father - and now it had come down to this. One of his followers (Judas) had already cut a deal with his enemies and he knew deep within his heart that this was already the beginning of the end.
Some might have guessed what was going to happen next, but Jesus knew! From the very beginning, he knew that the people would reject him and his message and they would reject his call to draw near to God. He knew that he would have to surrender his life and die. He knew all of this because he was God. But, Jesus also knew that he had to make the offer - he had to walk among the people and offer them the chance to embrace him, even knowing they would reject him. he had to make the offer!
I believe that the worst part had to be the anticipation. I remember how I felt when I recently had to go to the hospital for my kidney biopsy. I was sitting in the prep room, wondering if it was going to hurt. I could almost feel the multiple pokes of the needle into my arm, as they tried to find a vein! I could almost smell the plastic aroma of the cannulas pumping oxygen into my nose!! Just sitting there waiting, my blood pressure went up and my palms got sweaty and my pulse increased. Sorry. I was gone, but I'm back now.
Jesus knew that before the day was done he would die. And not just die - but die a very painful death. Oh sure, he was God he could make it so it wouldn't hurt, but that wasn't a part of the plan. Dying would be the easy part; it was Julius Caesar who said "It is easier to find men who will volunteer to die, than to find those who are willing to endure pain with patience." And Jesus Christ, the son of God knew that before the sun would set one more time he would offer up the supreme sacrifice of his life for the world. And not just for the world - for you, and for me. Before that day was done, Jesus would offer himself up to suffer and die.
And with those thoughts racing through his mind he fell to his knees and began to pray.
This is the prayer of Jesus . . .
Mark 14:36
"Abba, Father," he said, "everything is possible for you. Take this cup from me. Yet not what I will, but what you will."
WHAT DO WE discover in this prayer?
1) Jesus Knew Who He Was Praying TO
For Jesus, the Father wasn't some abstract / vague something out there somewhere. Instead, he was God the Father, who loves and cares about his children . . . he was ABBA. I don't know about you, but when I think Abba I think of a Swedish Disco group from the 70's that sang "Dancing Queen."
That's nowhere near what Jesus meant, when he prayed, "Abba, Father."
ABBA was an Aramaic word that meant father, but more than simply father, it was the diminutive form. Lloyd William Scherer is my father, and he has been as long as I can remember. But you know what, in in all my life I don't think I ever called him father - ever. When I was younger I called him Daddy; later I called him Dad. The last year or two of his life I even called him "Old Man" sometimes - a term of endearment that dad seemed to love. But I never, to my recollection, referred to him as "father."
ABBA means "Daddy" or "Dad." It is also a term of endearment that signifies a relationship. It's used only three times in the New Testament. (Our text in Mark today is the first time.) The other two times Paul uses it to describe the relationship we need to have with our heavenly Father.
Romans 8:15
So you have not received a spirit that makes you fearful slaves. Instead, you received God's Spirit when he adopted you as his own children. Now we call him, "Abba, Father."
Galatians 4:6
And because we are his children, God has sent the Spirit of his Son into our hearts, prompting us to call out, "Abba, Father."
Now, I understand that the concept of God as our Father is not so positive for everyone. Some people were brought up by fathers who were mean and cruel, who abused them physically and verbally - and that wasn't right. That is NOT what fathers are supposed to do and be and to behave like. Other people weren't abused by their fathers, but they were ignored . . . maybe even abandoned.
At the risk of offending some people, I'm just going to say it. Men who abuse or abandon or ignore their children aren't fathers . . . they are simply sperm donors!
A father doesn't just participate in the conception of the child, he is an vital part of seeing that child grow up. He is responsible for loving and caring for his children. Providing for them and protecting them, first against the monsters who live underneath the bed, and then, against the world. As children, we understand that. Sigmund Freud said, "I cannot think of any need in childhood as strong as the need for a father's protection."
And now, as Jesus came to the most crucial time in his thirty three years on this earth - knowing as only he could know what was about to happen - he cries out to his father, to his daddy, pouring out his heart.
When you pray, who do you pray to? A concept, a belief, some vague deity that you find hard to define?
I don't think so. If we are going to pray, it better be to God our Father. There needs to be a relationship, and he only becomes our Father when we become his children. And how do we do that? Listen to the Word of God . . .
John 1:12
But to all who believed him and accepted him, he gave the right to become children of God.
And what is our obligation, as his children?
Philippians 2:14-15
14 Do everything without grumbling or arguing, 15 so that you may become blameless and pure, children of God without fault in a warped and crooked generation.
Our lives then become evidence of that relationship.
1 John 3:10
So now we can tell who are children of God and who are children of the devil. Anyone who does not live righteously and does not love other believers does not belong to God.
You are a child of God, if you have believed in Jesus and accept him - and if you live clean innocent lives, obeying God's command. Then you can call out to him, "ABBA!"
Mark 14:36
"Abba, Father," he said, "everything is possible for you. Take this cup from me. Yet not what I will, but what you will."
Jesus Knew Who He Was Praying To (The Father)
2) Jesus Knew The Father's Power
He prayed, ". . . everything is possible for you." What's the use of praying if you don't believe that God has the power to answer your prayers?
Somehow, we really need to get our head around the truth that everything and anything is possible for God! I know that some of you are out there shaking your head thinking, "But God doesn't always answer my prayers." You're right God doesn't always answer prayer, but not because he can't. We also need to understand that we are NOT always going to be able to understand that. I can't explain why God doesn't always answer our prayers. In hind sight, I'm personally glad that God didn't answer some of my prayers. You know, like, "OK . . . if you insist!"
The Angel Gabriel summed it up . . .
Luke 1:37
"For nothing is impossible with God."
Over and over again the Bible tells us that nothing is impossible with God. But understand there are things that God won't do.
A woman asked her pastor to pray that her daughter wouldn't move in with her boyfriend like she was planning. The pastor refused. Why? Well, think about it. God doesn't force his will on us so why would he force our will on others?
The better prayer might be that the daughter would seek God and embrace his salvation.
If we have a loved one in the Armed Forces and pray that they are not sent into battle does that mean that someone else might be placed in danger because our son or daughter isn't there?
God has the power to answer all our prayers, and we need to pray believing that he will answer those prayers. But, we must understand that if he doesn't it's not because he can't and it's not because he doesn't want the best for us. Maybe we have a different idea than God of what is best for us. Sometimes we are like little kids and we want it all, but all isn't what we need.
So Jesus prayed to his Father, believing that his Father had the power to answer his prayer.
Then . . .
Mark 14:36
"Abba, Father," he said, "everything is possible for you. Take this cup from me. Yet not what I will, but what you will."
Jesus Knew Who He Was Praying To (The Father)
Jesus Knew The Father's Power
3) Jesus Prayed For Himself
Do you ever catch yourself praying for something for yourself, and feel guilty?
It's like somewhere along the line we have been told that we should only pray for others. If we pray for ourselves then we are selfish.
That's wrong. When we pray The Lord's Prayer, we pray that God would give us our daily bread, that God would forgive us, that God would keep us from temptation.
Several years ago there was a bestselling book out called The Prayer of Jabez. It looked at an obscure Old Testament Prayer recorded in 1 Chronicles 4:10. Do you remember what he prayed?
1 Chronicles 4:10
He was the one who prayed to the God of Israel, "Oh, that you would bless me and expand my territory! Please be with me in all that I do, and keep me from all trouble and pain!"
A fairly selfish sounding prayer . . . BUT, God granted him his request!
Matthew 7:9-11
9 "Which of you, if your son asks for bread, will give him a stone? 10 Or if he asks for a fish, will give him a snake? 11 If you, then, though you are evil, know how to give good gifts to your children, how much more will your Father in heaven give good gifts to those who ask him!"
Sometimes, when we pray for ourselves, we do pray for selfish things. We can't deny that. But for the most part it's not wrong to ask God to be with us and to take care of us and to provide for us. God wants to do that, but you need to trust his judgement. And here's the kicker. It's easy to pray to God our Father, and it's easy to acknowledge his power, and it's easy to ask him to take care of us. BUT . . . it's tough to surrender to his will.
Mark 14:36
"Abba, Father," he said, "everything is possible for you. Take this cup from me. Yet not what I will, but what you will."
Jesus Knew Who He Was Praying To (The Father)
Jesus Knew The Father's Power
Jesus Prayed For Himself
4) Jesus Prayed For God's Will
"The history of all the great characters of the Bible is summed up in this one sentence:
They acquainted themselves with God, and accepted his will in all things."
American Poet Richard Cecil
Think about it. The only thing anyone in the Bible got by insisting on doing their will instead of God's will - was trouble. Time and time again it is proved that God is smarter than we are!
If you're like most people, at some point in your Christian life you've made a decision that you knew was not what God wanted you to do. How did that work out for you!?
Think about it. On one hand we have Creator God, the One who made the universe, the One created the Kohala Bear, and the One who created you. On the other hand we have us . . . and half of us can't even figure out how to change the digital clock in our cars! (But that's OK, because I do it for Donna!!)
It's a no-brainer. Still, time and time again, we want to pray to God, "I want my will, not yours."
When Noah chose God's will he was able to build an ark that saved him and his family. When Joseph chose God's will he was able to save his family from starvation. When Moses chose God's will he was able to deliver his people out of the slavery of Egypt. When Gideon chose God's will he was able to save the Israelites from the Midianites. When David chose God's will he was able to defeat a giant Goliath. (Got any giants in your life that you need God to help you defeat?)
And, when Saul chose his will over God's he lost his throne. When Samson chose to ignore God's will he lost his hair, his strength, and his life. When Sarah and Abraham chose their will over God's . . . let's stop for a minute and reflect here on the consequences of disobedience, and doing it our own way.
God promised to make Abraham the father of a great nation, and yet Abraham couldn't seem to have a child with his wife Sarah. So, Sarah decided to take matters into her own hands and hook her husband up with her maid (a woman named Hagar) who became pregnant with a son. The boy's name was Ishmael, and this is what the Bible predicted about him . . .
Genesis 16:12
"This son of yours will be a wild man, as untamed as a wild donkey! He will raise his fist against everyone, and everyone will be against him. Yes, he will live in open hostility against all his relatives."
Later, Sarah and Abraham had a son named Isaac who would eventually have a son named Jacob who would eventually be called Israel. The descendants of Israel are the people we call the Jews. We know that. It was from Jacob's descendants that a young lady named Mary was born, who would go on to be the mother of Jesus!
But what about Ishmael? (Watch this! . . .)
Well, his descendants lived in that same area and more than 2,500 years after his birth was born a descendent of Ishmael's. His parents named him Mohammed. And, almost 1,500 years after that, another descendent of Ishmael's was born and his name was Osoma Bin Ladin. And the rest, as they say, is history!
What would have happened had Abraham and Sarah taken God at his word? If their prayer had of been "not my will but yours be done."? Just asking. Just look at the consequences of two people who did not trust God's will - over 4,000 years ago!
Now you might be asking, how can I know the will of God? That is a good question! Paul Little says this: "Has it ever struck you that the vast majority of the will of God for your life has already been revealed in the Bible? That is a crucial thing to grasp."
But you will never know what's in the Bible . . . if you don't read the Bible!
So, what's YOUR prayer today? God has only your very best interest in mind! Are you willing to trust him?
May 23, 2020
"MEMORIAL DAY"
What is the history of Memorial Day?
Memorial Day is an official holiday in the United States. It was observed on May 30 until 1971, when for federal employees, the date was changed to the last Monday in May. It is also known as Decoration Day. As a kid, I remember going to the cemetery every Decoration Day with my dad, to put flowers on several gravesites!
The custom of placing flowers on the graves of those killed in war began on May 5, 1866, in Waterloo, NY, and Waterloo has been recognized by Congress as the official birthplace of Memorial Day.
In 1868, General John Logan, then president of the Grand Army of the Republic, declared that May 30 would be a day to decorate the graves of comrades with "flowers who died in defense of their country during the late rebellion."
After World War I the day was set aside to honor all Americans who died in wars, then the custom was extended to pay tribute to deceased relatives and friends, both military and civilian.
The most solemn ceremony conducted on Memorial Day is the placing of a wreath at the Tomb of the Unknown Soldier, in Arlington National Cemetery.
Monday, we celebrate this national day of honor. Some people see it as just a 3 day weekend off. Or, a reason to cook out and invite friends over. But for those who have lost someone in the military, it means much more than a day off.
In fact, every American ought to recognize this day and honor those who gave their lives to help make America what it is today - free, strong, and a nation worth fighting for.
Because men and women have died for the USA, we have the right to preach God's word freely. We have the right to live at peace in our own homes. We have the right to pursue peace, prosperity and happiness.
We need to thank God for those who died to make us free! On Memorial Day, we mourn the loss, remember the lives, and give thanks for the sacrifices made.
As we remember those who died for our country, it is important to remember the One who died to set us free from our sins. Jesus fought the armies of HELL, so that we might have freedom in his name! Every time that we worship, it is a celebration of Jesus and a memorial day for Christians!
So, this holiday weekend we remember those who put their lives on the line for us to live in freedom. If YOU are a veteran, having served in any branch of our military, I honor YOU today! THANK YOU!
Ephesians 6:10-12 (NLT)
10 A final word: Be strong in the Lord and in his mighty power. 11 Put on all of God's armor so that you will be able to stand firm against all strategies of the devil. 12 For we are not fighting against flesh-and-blood enemies, but against evil rulers and authorities of the unseen world, against mighty powers in this dark world, and against evil spirits in the heavenly places.
Today, I'm talking about a different military. If you are a Christian, you are a part of this army. It's the Lord's Army!
As our scripture says, we are not fighting a physical war, but a spiritual war. And today I'd like to ask this question: "Does our church have any battle casualties?" The answer is YES. Let me give you four types of casualties God's Army is experiencing right now.
1. Killed In Action
Luke 8:4-15
One day Jesus told this story to a large crowd that had gathered from many towns to hear him: "A farmer went out to plant some seed. As he scattered it across his field, some seed fell on a footpath, where it was stepped on, and the birds came and ate it. Other seed fell on shallow soil with underlying rock. This seed began to grow, but soon it withered and died for lack of moisture. Other seed fell among thorns that shot up and choked out the tender blades. Still other seed fell on fertile soil. This seed grew and produced a crop one hundred times as much as had been planted." When he had said this, he called out, "Anyone who is willing to hear should listen and understand!" His disciples asked him what the story meant. He replied, "You have been permitted to understand the secrets of the Kingdom of God. But I am using these stories to conceal everything about it from outsiders, so that the Scriptures might be fulfilled: They see what I do, but they don't really see; they hear what I say, but they don't understand.' This is the meaning of the story: The seed is God's message. The seed that fell on the hard path represents those who hear the message, but then the Devil comes and steals it away and prevents them from believing and being saved. The rocky soil represents those who hear the message with joy. But like young plants in such soil, their roots don't go very deep. They believe for a while, but they wilt when the hot winds of testing blow. The thorny ground represents those who hear and accept the message, but all too quickly the message is crowded out by the cares and riches and pleasure of this life. And so they never grow into maturity. But the good soil represents honest, good-hearted people who hear God's message, cling to it, and steadily produce a huge harvest."
These fallen comrades, who were killed in action, promised their allegiance to our Commander, his Great Commission and his Kingdom. They were taught John 3:16. They even handed out a couple of A&D tri-folds to people at Biker events. BUT . . . they went out against a well-armed and well-trained enemy who "choked" them out or "burned" them out, and their faith utterly destroyed. WE MOURN THEIR LOSS!
2. Missing In Action (Presumed Dead)
We still carry them on the duty roster (membership role). Their names might even still appear in the Church Phone Directory. But, they only "show up for duty" at Christmas . . . or Easter . . . or Mother's Day.
If there is spiritual life in them, they are at too great a distance to detect it.
WE MOURN THEIR LOSS!
James 1:21-25 (TLB)
21 So get rid of all that is wrong in your life, both inside and outside, and humbly be glad for the wonderful message we have received, for it is able to save our souls as it takes hold of our hearts. 22 And remember, it is a message to obey, not just to listen to. So don't fool yourselves. 23 For if a person just listens and doesn't obey, he is like a man looking at his face in a mirror; 24 as soon as he walks away, he can't see himself anymore or remember what he looks like. 25 But if anyone keeps looking steadily into God's law for free men, he will not only remember it but he will do what it says, and God will greatly bless him in everything he does.
3. Missing In Action (Believed Prisoner)
This category is represented by those who are seen on the enemy side of the lines . . . not on Christ's side.
We believe they are prisoners. They appear to fully identify with the enemy. Maybe they have deserted or have been captured.
The result is the same . . . they laid down their weapons, and ceased to fight. Their oath of loyalty or convictions makes no difference now.
They cannot help anyone. AS FAR AS THE BATTLE FOR WINNING SOULS IS CONCERNED, THEY ARE DEAD!
WE MOURN THEIR LOSS!
Hebrews 6:4-6
For it is impossible to restore to repentance those who were once enlightened - those who have experienced the good things of heaven and shared in the Holy Spirit, who have tasted the goodness of the word of God and the power of the age to come - and who then turn away from God. It is impossible to bring such people to repentance again because they are nailing the Son of God to the cross again by rejecting him, holding him up to public shame.
4. Missing In Action
We don't know what became of them, either. They are still on the roster. No one has seen them for a long time. There has been no report of them from the enemy.
AND NO ONE FROM THEIR OWN COMMAND HAS GONE LOOKING FOR THEM . . . after all, they know the location of their headquarters (the Church). But, they are not here! Do we mark them off the roster? HAVE WE MARKED THEM OUT OF OUR LIVES?
2 Timothy 4:10
Demas has deserted me because he loves the things of this life and has gone to Thessalonica. Crescens has gone to Galatia, and Titus has gone to Dalmatia.
Our Commander was so concerned about one "missing in action' that he left 99 others in camp, and searched for the one missing until he found him.
Luke 15:3-7 (TLB)
So Jesus used this illustration: "If you had a hundred sheep and one of them strayed away and was lost in the wilderness, wouldn't you leave the ninety-nine others to go and search for the lost one until you found it? And then you would joyfully carry it home on your shoulders. When you arrived you would call together your friends and neighbors to rejoice with you because your lost sheep was found. Well, in the same way heaven will be happier over one lost sinner who returns to God than over ninety-nine others who haven't strayed away!"
If you're listening to this message today, I have a question for you: Are you a "spiritual battle casualty" today? If so, God has NOT left you. He is waiting patiently for you to return to his service.
There are two very old hymns of the Church that sum this up so well . . . for us as soldiers for King Jesus:
The Banner Of The Cross
There's a royal banner given for display
To the soldiers of the King;
As an ensign fair we lift it up today,
While as ransomed ones we sing.
Though the foe may rage and gather as the flood,
Let the standard be displayed;
And beneath its folds, as soldiers of the Lord,
For the truth be not dismayed!
Over land and sea, wherever man may dwell,
Make the glorious tidings known;
Of the crimson banner now the story tell,
While the Lord shall claim His own!
When the glory dawns - 'tis drawing very near-
It is hast'ning day by day;
Then before our King the foe shall disappear,
And the cross the world shall sway!
Chorus:
Marching on . . . marching on . . .
For Christ count everything but loss!
And to crown Him King, toil and sing
'Neath the banner of the Cross!
And this favorite old hymn . . .
Onward, Christian Soldiers
Onward, Christian soldiers, marching as to war,
With the cross of Jesus going on before.
Christ, the royal Master, leads against the foe;
Forward into battle see His banners go!
At the sign of triumph Satan's host doth flee;
On then, Christian soldiers, on to victory!
Hell's foundations quiver at the shout of praise;
Brothers, lift your voices, loud your anthems raise.
Like a mighty army moves the church of God;
Brothers, we are treading where the saints have trod.
We are not divided, all one body we,
One in hope and doctrine, one in charity.
Crowns and thrones may perish, kingdoms rise and wane,
But the church of Jesus constant will remain.
Gates of hell can never 'gainst that church prevail;
We have Christ's own promise, and that cannot fail.
Onward then, ye people, join our happy throng,
Blend with ours your voices in the triumph song.
Glory, laud, and honor unto Christ the King,
This through countless ages men and angels sing.
Onward, Christian Soldiers, Marching As To War,
With The Cross Of Jesus Going On Before!
May 16, 2020
"No Hope, False Hope, True Hope"
One day a visitor to America went to a Brewers / Cubs baseball game. He asked the Brewers fan next to him what the score was. The man responded, "18 to nothing and we're behind." "Boy," said the visitor, "I'll bet you're discouraged." "Why should I be discouraged?" replied the man. "We haven't even gotten up to bat yet!" (I guess that's some kind of hope.)
Titus 2:11-15 (NIRV)
11 God's grace has now appeared. By his grace, God offers to save all people. 12 His grace teaches us to say no to godless ways and sinful desires. We must control ourselves. We must do what is right. We must lead godly lives in today's world. 13 That's how we should live as we wait for the blessed hope God has given us. We are waiting for Jesus Christ to appear in his glory. He is our great God and Savior. 14 He gave himself for us. By doing that, he set us free from all evil. He wanted to make us pure. He wanted us to be his very own people. He wanted us to desire to do what is good. 15 These are the things you should teach. Encourage people and give them hope. Correct them with full authority. Don't let anyone look down on you.
There are many people today without hope, and there are others who have false hope. Is there a true hope that we can depend on?
Faith & hope are closely linked together, but, they should be clearly distinguished. Faith has work to perform today, hope cheers faith along the way and points to rewards of service.
Faith comes by hearing the Word of God:
Romans 10:17 (NLV)
So then, faith comes to us by hearing the Good News. And the Good News comes by someone preaching it.
Hope comes by experience:
Romans 5:4 (NLV)
When we have learned not to give up, it shows we have stood the test. When we have stood the test, it gives us hope.
Faith accepts the gift of promise.
Hope confidently expects the fulfillment of promise.
The Word of God says a lot about HOPE . . . but it never uses that word to mean uncertainty or doubt. ( "Well, I hope that will happen / won't happen." )
It's so wrong to use the scriptural term of hope to say, "I hope I'm a Christian." That's as wrong as it would be for me to say, "I hope I'm a man / I hope I'm an American / etc."
We do not hope to be something THAT WE KNOW WE already are!
Let's look at three types of people in the world today, in respect to their relation to HOPE. There are those who have No Hope; those who have False Hope; and those who have True Hope.
NO HOPE
(NIRV)
11 You who are not Jews by birth, here is what I want you to remember. You are called "uncircumcised" by those who call themselves "circumcised." But they have only been circumcised in their bodies by human hands. 12 Before you believed in Christ, you were separated from him. You were not considered to be citizens of Israel. You were not included in what the covenants promised. You were without hope and without God in the world.
So, according to God's Word, there are those who are described as having NO HOPE . . . because they go through life without Jesus as their Lord.
I believe that hope is as essential to the human soul as faith is to society. A life without hope becomes a miserable burden - too much for some people to bear.
God himself recognized the necessity of hope for the human soul. In Genesis 3, after Adam and Eve had sinned, they were without hope. But . . . God condescended to the need of humankind and gave his creation (us) HOPE.
Genesis 3:15 (NIRV)
"I will make you and the woman hate each other. Your children and her children will be enemies. Her son will crush your head. And you will bite his heel."
In the scripture that we read just a moment ago (Ephesians 2:11-12), Paul discussed those who had NO HOPE as being without God in the world.
Ever since the origin of humankind, we have put our HOPE in gods other than the on true Creator God. Still, we look around and we must admit that there are many who are distraught . . . "without HOPE and without God in the world."
Sadly, the major causes of death among those who are distraught is suicide. In the news just the last two weeks, I saw another suicide reported. What a terrible thing for any age person to be without HOPE!
NO HOPE, FALSE HOPE, TRUE HOPE . . .
FALSE HOPE
Matthew 7:21-27 (NIRV)
21 "Not everyone who says to me, 'Lord, Lord,' will enter the kingdom of heaven. Only those who do what my Father in heaven wants will enter. 22 Many will say to me on that day, 'Lord! Lord! Didn't we prophesy in your name? Didn't we drive out demons in your name? Didn't we do many miracles in your name?' 23 Then I will tell them clearly, 'I never knew you. Get away from me, you who do evil!' 24 So then, everyone who hears my words and puts them into practice is like a wise man. He builds his house on the rock. 25 The rain comes down. The water rises. The winds blow and beat against that house. But it does not fall. It is built on the rock. 26 But everyone who hears my words and does not put them into practice is like a foolish man. He builds his house on sand. 27 The rain comes down. The water rises. The winds blow and beat against that house. And it falls with a loud crash."
Sadly, I'm afraid that those who have False Hope are more numerous and worse off than those having No Hope. And I'm not just talking about jungle tribes in the dark corners of Africa. Too many who have false hope are right here in our own neighborhoods!
I believe that false hope is worse than no hope at all. Let me explain . . .
People who find themselves hopeless may be inclined to accept True Hope. But, those who have false hope must admit their hope was wrong / futile / in vain - before they will accept another (true) hope.
False Hope seems to be all-good . . . UNTIL times of crisis or testing come along! Lots of people have found that their hope was really false - when troubles come their way.
Those who have false hope are not living on a solid foundation, like the "foolish man who built his house upon the sand!"
The drunk who thinks that he can quit any time he wants to . . . has False Hope.
The addict who thinks that he can escape his problems by getting high . . . has False Hope.
The husband or wife who is unfaithful, yet thinks they are clever enough, or deserve to get away with their actions . . . has False Hope.
The church member who thinks that church membership or baptism or doing work for the church is all that is necessary to escape hell . . . has False Hope.
And, people who believe in "religion" without Jesus Christ . . . they have False Hope!
In the Old Testament, Eli's sons were evil but they thought, that since they were born into a religious family, they could get away with their sinful actions - False Hope.
Even wisdom that is not founded upon the fear of God is vain and ultimately useless:
Ecclesiastes 1:18 (NIRV)
A lot of human wisdom leads to a lot of sorrow.
More knowledge only brings more sadness.
Some people believe in a second chance beyond our present life. They believe that repentance can be made after one dies - False Hope.
Hebrews 9:27 (NLT)
And just as each person is destined to die once and after that comes judgment,
There are people who believe that IF they marry a non-Christian, they can lead them to Christ - False Hope. Those who track these kind of statistics tell us that most women who marry unsaved men end up failing in their own Christian lives also.
The "list of False Hope" goes on and on and on!
TRUE HOPE
What IS TRUE HOPE?
There is only ONE in regard to salvation!
Titus 2:13-3:7 (NIRV)
13 That's how we should live as we wait for the blessed hope God has given us. We are waiting for Jesus Christ to appear in his glory. He is our great God and Savior. 14 He gave himself for us. By doing that, he set us free from all evil. He wanted to make us pure. He wanted us to be his very own people. He wanted us to desire to do what is good. 15 These are the things you should teach. Encourage people and give them hope. Correct them with full authority. Don't let anyone look down on you.
1 Remind God's people to obey rulers and authorities. Remind them to be ready to do what is good. 2 Tell them not to speak evil things against anyone. Remind them to live in peace. They must consider the needs of others. They must always be gentle toward everyone. 3 At one time we too acted like fools. We didn't obey God. We were tricked. We were controlled by all kinds of desires and pleasures. We were full of evil. We wanted what belongs to others. People hated us, and we hated one another. 4 But the kindness and love of God our Savior appeared. 5 He saved us. It wasn't because of the good things we had done. It was because of his mercy. He saved us by washing away our sins. We were born again. The Holy Spirit gave us new life. 6 God poured out the Spirit on us freely. That's because of what Jesus Christ our Savior has done. 7 His grace made us right with God. So now we have received the hope of eternal life as God's children.
Hebrews 6:18-19 (NIRV)
18 When God made his promise, he gave his word. He did this so we would have good reason not to give up. Instead, we have run to take hold of the hope set before us. This hope is set before us in God's promise. So God made his promise and gave his word. These two things can't change. He couldn't lie about them. 19 Our hope is certain. It is something for the soul to hold on to. It is strong and secure. It goes all the way into the Most Holy Room behind the curtain.
1 Peter 1:3-5 (NIRV)
3 Give praise to the God and Father of our Lord Jesus Christ. In his great mercy he has given us a new birth and a living hope. This hope is living because Jesus Christ rose from the dead. 4 He has given us new birth so that we might share in what belongs to him. This is a gift that can never be destroyed. It can never spoil or even fade away. It is kept in heaven for you. 5 Through faith you are kept safe by God's power. Your salvation is going to be completed. It is ready to be shown to you in the last days.
TRUE HOPE can only be found in CHRIST!
1 Peter 3:15 (NIRV)
But make sure that in your hearts you honor Christ as Lord. Always be ready to give an answer to anyone who asks you about the hope you have. Be ready to give the reason for it. But do it gently and with respect.
Could YOU give someone an answer like this?
Do YOU have this TRUE HOPE in Jesus Christ?
May 9, 2020
MOTHER'S DAY
"MARY'S AWESOME MOTHER'S DAY MESSAGE"
John 2:1-5 (NIV)
1 The next day there was a wedding celebration in the village of Cana in Galilee. Jesus' mother was there, 2 and Jesus and his disciples were also invited to the celebration. 3 The wine supply ran out during the festivities, so Jesus' mother told him, "They have no more wine." 4 "Dear woman, that's not our problem," Jesus replied. "My time has not yet come." 5 But his mother told the servants, "Do whatever he tells you."
To all moms and grandmas and great grandmas everywhere . . . Happy Mother's Day! We love you and we thank God for you.
If I were to ask you who the most famous mother in history was, who would you say? June Cleaver? Marge Simpson? Mother Theresa?
I believe (and The Beatles sang about her) that the most famous mother in history belongs to the most famous person in history - Jesus Christ!
We know Jesus' mother's name was Mary.
What do we know about this extraordinary mother? The Bible tells us that Mary became pregnant
Powered by MyFlock © 2020
Banner Artwork © Copyright PRAETER DESIGN